Give your Community a Voice
Your internal and external stakeholders deserve to be seen and heard. We assess your operations by creating a safe space for open dialogue to understand the current state of affairs, the vision for the future, and what's important now — a win in our book.  
2D EXTERNAL ASSESSMENT PROCESS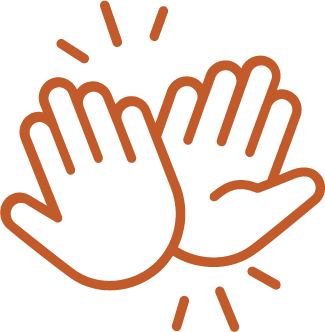 "Trip and 2D Consulting go above and beyond when hired for a project. The time, care and energy from Trip makes you feel like you are the most important client he has ever had. Successful results are the only possible outcome when that is the scenario."
PAT BRITZ, South Atlantic Conference Commissioner
CASE STUDY
Partnering with 2D: Public Division I School
The long-serving Director of Athletics came to 2D with concerns about a noticeable drop-off in support from various constituents. Ticket sales had dipped, connections within the community weren't as strong, and there was a general grumpiness in the external relations area.  Over the course of a four-month collaboration, 2D conducted 26 face-to-face interviews meetings with staff, head coaches, and partners of the athletic department.
A sample of the challenges 2D uncovered during the assessment included:
A variety of staff changes caused a tremendous amount of interruption and disruption internally

One new hire lacked experience in the field of college athletics strategic communications, leading to low efficiency and effectiveness in external relations

The physical office environment is less than ideal for the external team

The external team lacks understanding of the greater community audience; it does not spend its limited time building relationships local relationships or understanding what the community desires from the athletic program
The final deliverable was a 38-page report submitted to the Director of Athletics coupled with at least a dozen conversations and meetings exploring the findings of the assessment. Initial ideas sparked via the assessment included:
Consider alternative spaces on campus and create a welcoming, open office environment

Begin to lower the level of negativity in the department by developing a sense of family through the public display of gratitude and the exhibition of joy

Host monthly staff lunches to celebrate the highlights of the team