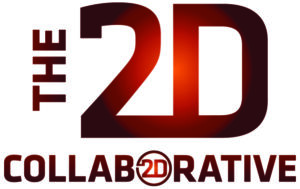 Purpose
The 2D Collaborative (https://2dconsultingllc.com/2d-collaborative/) designed a nine-question survey to gain insights into the feelings and thoughts of college-aged students about attending sporting events in 2021, with the goal of sharing this information with college athletics administrators. The 2D Collaborative was interested to learn what factors and challenges brought on by the pandemic will lead to decisions about going back into stadiums and arenas. This survey focused on feedback from ages 18-23+.
Distribution
The survey was distributed by way of two different methods: One, an open call to members of NACMA (National Association of Collegiate Marketing Administrators) through the association's "Community" board. Two, through personal emails to a group of university colleagues throughout the country. Both vehicles asked that the survey URL that was included be emailed to potential survey participants. Social media was not part of the distribution strategy.
This survey was built for the general student-body and was not intended for student-athletes.
Collection
The survey was "live" on SurveyMonkey from Monday, April 12, 2021 through Monday, April 26, 2021. As indicated below, the survey was taken by students in the designated age range, male and female (and other, if an individual chose to share), representing 18 states.
Results
1,125 people took the survey and while the results can be filtered and assessed through any number of lenses and perspectives, the information that follows in the accompanying artwork are the predominant findings (see PDF links below). While some states had more students participate compared to other states, we believe that each individual response is important to not only this survey, but also to the future of attendance with this age group nationally.
If you would like more details or if you would like to discuss possible marketing and communication strategies in planning for the 2021-22 academic year, please contact Trip Durham and The 2D Collaborative at either [email protected] or (336) 264-7550.
2D Word Cloud Survey Responses