On a late summer's day in 2017, I peddled my bike around the Elon University campus. I circled the fountain at Scott Plaza and I was struck by a memory. It was on these bricks, where I stood as an Assistant Athletics Director, at 9:40 a.m. on September 11, 2001 that I learned of what had happened in New York. Those events unfolded as our campus had come together to celebrate the opening of the brand-new football stadium.
I was moved to engage this memory even more, so I climbed from my bike, and my eyes drifted to where the marching band stood, just on the other side of the flag poles on that gorgeous September morning. Elon's "Fire of the Carolinas" had been in formation, readying to play the fight song. The university president told us that it didn't seem appropriate for us to continue the pep rally and we were sent back to our offices to watch the events on our television. Before we left, though, the band director called for a rendition of the national anthem. It was striking and the thought still gives me a shiver today.
My moment then is my inspiration for this compilation of stories now. As a college athletics administrator sixteen years ago, I know where I was when the great tragedy occurred and I remember how the campus and community responded in the days that followed. There are thousands of stories that administrators of our industry have about that day, that month, and how their lives have been affected. I wanted to develop a forum in which a college athletics nationwide narrative could be told by our colleagues on campus.
This "College Athletics – Our Reflections of 9/11" has college athletics administrative contributors from all 50 states, including Washington, DC. There is pain within their words and there is also hope. The writing styles are varied but their voices are the same. We are all proud Americans who are competitive on and off the fields of play but we are also a tight-knit industry with deep relationships with ties that bind us all together.
I hope the time you spend reading their words gives you pause and that it allows you time to reflect. I am overwhelmed by the level of care that all 52 people have taken in crafting their own memories and I am incredibly appreciative for their energy on this project.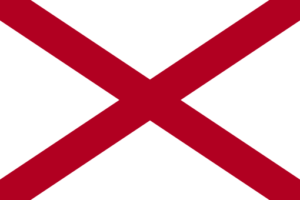 Alabama
Jay Jacobs, Director of Athletics, Auburn University
The day started out like any other Tuesday morning. I went to my weekly Bible study at church. As I walked to the parking lot afterward, I saw a colleague and he said, 'Did you hear what happened in New York? A plane has hit one of the towers. There are some people here who think it's a terror attack.' I got to the office around 8 a.m. and found everyone gathered around televisions watching the horror unfold. We watched on live TV as the second plane hit the south tower of the World Trade Center. Even as the news announcers reported the ongoing chaos, there was still so much confusion as we tried to understand what was happening.
We were scheduled to play LSU that upcoming Saturday. The Southeastern Conference held conference calls with athletics directors to discuss whether any of us should play. With all flights canceled, our athletics director, David Housel, rented a car to drive back from NCAA meetings in Philadelphia, so I was on the AD call for him. Our foremost thought was, 'What is best for our country to begin the healing process?' We concluded that it would be best to allow time for mourning and not continue with normal routine.
Looking back on it now, it may seem that reaching that decision should have been easy, but it took a little while to get there because of the magnitude of the tragedy and the horror of what had happened was still settling in. The SEC and the ADs made the right call to not play football games while our country was reeling from such pain.
The next week, we went to Syracuse to play in the Carrier Dome. It was an unbelievably sad feeling flying into New York state where the tragedy had happened. I just had so much sympathy and compassion for those folks. It impacted all of us, regardless of how close or far away we were, but it was evident how much more those who were closer saw the daily reminders of what had happened.
I'll never forget listening to the national anthem. It was somber. It gives me chill bumps even now to think about it. Never have I appreciated the national anthem more than I did that day. It was so quiet. People were emotional.
There was so much energy in that stadium. They had an extra will power, an extra resolve, which our players probably couldn't comprehend or understand because the Syracuse program was so much closer to Ground Zero.
It was all of America coming together in the Carrier Dome. Different backgrounds, different parts of the country. We're all Americans, we love this country, we're all united and we're going to fight for this country.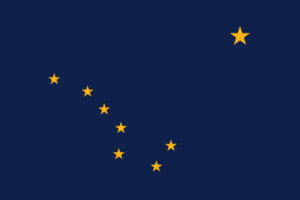 Alaska
Gary Gray, Director of Athletics, University of Alaska Fairbanks
On September 11, 2001, I was serving as Director of Intercollegiate Athletics at Montana State University Billings.  I was driving the one mile from our home in Bridger, MT to our 40-acre property where our 5 horses were kept.  As usual, I had the morning news on my truck radio.  I heard the report of the first plane hitting the first tower and immediately turned around and rushed home.  I turned on the TV to see and hear the news report.  A short time later, I saw the second plane hit the second tower in real time.  My heart sank.  It was a dreadful sight to see that plane make a sharp turn and hit the second tower just moments later.
I watched the TV for a few more hours and drove the one hour into the city of Billings, MT to get to my work.  We had a conference volleyball match scheduled for 7:00 p.m. that evening.  I quickly assembled our staff; we began to discuss whether we should play the game.  We met with the BYU-Hawaii coaching staff to get their opinions.  I met with my supervisor, the Chancellor, to see how he felt about the situation.
The consensus of everyone I talked with was that we should go ahead and play our game.  The sentiment was essentially, "We don't want the terrorists to impact our lives; we want to live our lives without interference from them."  So, we communicated with our various media outlets that the conference volleyball game would go on without interruption from terrorists at 7:00 p.m.
I went into my office and wrote a script that I later read prior to the volleyball match, followed by a long moment of silence for the many victims of that terrible day.  Maybe the volleyball match we played allowed for a brief escape from the dreadful events of that morning.
Of course, the airports across the country were closed for a few days, and the BYU-Hawaii volleyball team could not travel home the day after the match.  We helped them as much as we could during their extended stay in Billings by providing practice time for their team, study space, computers, etc.
Although we struggled for quite some time that morning and early afternoon of September 11. 2001 about whether to play the game as scheduled, to this day I'm glad we made the decision that we did.  We did not make the decision quickly, but I was pleased to see that the decision was so well supported.  Truly, I will always remember where I was and what I did that entire day 16 years ago.
Arizona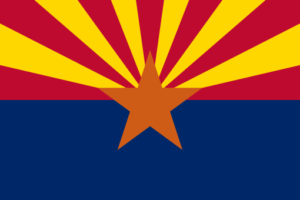 Becky Parke, Associate Athletics Director, Arizona State University
September 11, 2001 started out like any other. I made my four-mile commute to work in Westlake, Ohio and arrived at the NACDA headquarters around 8:30 a.m. I said my hellos and headed to my desk. A few minutes later as I was working on my "to do" list for the day one of my colleagues, said over his cubicle a plane hit the World Trade Center. Immediately we all assumed it was a small, private plane and even made a few lighthearted comments. Then, in what seemed like seconds we were trying to comprehend the unimaginable reality. The second plane hit and we were watching the news coverage of the devastation. The rest of the day is kind of a blur, I remember flashes of what I saw on the news and bits of conversations we had, but one thing does stand out. As a staff, we went to mass that day to pray for the victims.
In the days that followed we talked about what we could do to help. Ultimately, I donated blood. I continued to donate blood on or around 9/11 for several years. Recently that tradition has been replaced with volunteering at the Healing Fields in Tempe, AZ, where a flag is planted in honor of each of the victims of that day. It's a community service initiative Sun Devil Athletics has participated in most if not every year.
The other tradition I uphold each year is wearing a pin on 9/11. The pin was given to me, along with all the NACDA staff, by our executive director, Mike Cleary. It's an American Flag pin in the shape of a bow he purchased with the proceeds going to the victims and their families.
Arkansas
Will Prewitt, Commissioner, Great American Conference
 I never thought that I would live in times with "newsboys" selling special edition newspapers on street corners.  Yet, that's exactly what I saw on the roads in Princeton, West Virginia on the afternoon of September 11, 2001 on the way home from my job at the West Virginia Intercollegiate Athletic Conference.
It's amazing how vivid many of the awful memories of that day remain as we start pushing toward twenty years.  The initial confusion of unimaginable news reports cutting into the normal sports talk routine of a Tuesday morning at the office.  After the initial shock, our thoughts turned to what to do and what's going to happen in our part of the world.
It was a very short conversation. Our commissioner Barry Blizzard decided to postpone all conference events for the next few days.  We had no idea where the next awful domino would fall after hearing the World Trade Center news, followed by the events in Pennsylvania and at the Pentagon.
The rest of the day was a blur, but I vividly remember the little things, like how hard it was to get a phone line to send out a press release about our cancelled events.  Once I did get a line, I had a conversation with the Associated Press, one that turned more towards emotions rather than game future game times and locations.
There was such a collective sense of grief that enveloped our country and I hope we never experience again.  However, I will always remember the strength and resolve and sense of teamwork that spread across our country in the days following 9/11.  Even recently, the floods in Houston remind us that the darkest hours bring out the best in many of us as Americans.  We should strive for that sense of unity in our civic lives every day.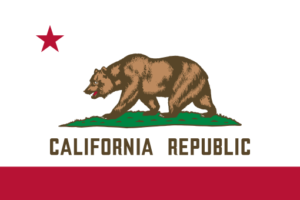 California
Scott Mitchell, Associate Athletic Director, UCLA
Like many in Los Angeles, I have a long commute to and from work every day.
I have long believed, the toughest yards in America are not 1st & goal from the three-yard line; rather, they are earned by common people, inch by inch, in heavy traffic every day on freeways like the 405.  So many of my life's moments such as, "we are going to have a baby", "escrow closed", and "Dorothy died", occurred while I pressed forward through traffic.  And it was where I was below the underpass of the 10 and 405 freeways on the morning of 9/11 when radio first reported the heart-wrenching sequence of events that changed our world.
I will always remember.
It takes your breath away.  You try to gather your thoughts, stay composed, look for answers and meaning, often to no avail.  That week's UCLA football game was postponed.  Our first game after was at the Rose Bowl against Ohio State. In a show of unity, both teams came out to the sidelines for the National Anthem, faced each other, put their hands over their hearts and sang.  It was a moment beyond the heart-wrench and anguish to cherish.
Traffic, football and life's events can be tough.  This country, and the people comprising it, are tougher.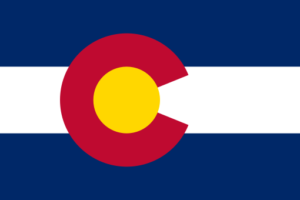 Colorado
David Spafford, Assistant Vice President and Director of Athletics, Regis University
As I reflect to September 11, 2001, I was in St. Louis at the Missouri Valley Conference Development meetings as I was the Associate AD for Development at Wichita State University.  As we were settling into our first Development meeting around 8 a.m., we were interrupted by one of the MVC staff members who said we needed to go the hotel lounge to see what was happening on TV in New York.
It was unbelievable what we were seeing.  A burning building and then the second airplane into the second tower.  We knew we had to check in with family, campus and when we did, we were thankful both home and work were safe. Granted, they were in shock and glued to the TV's.
Our AD, Jim Schaus, was on his way to the St. Louis airport, after his portion of the MVC meetings had concluded, to fly back to Wichita.  After many attempts, we finally made contact Jim Schaus. He was stuck at the airport with all flights cancelled.  We coordinated a time to pick him up. My colleagues and I had a car and we could drive to the airport to retrieve Jim.
It was an unbelievable sight when we maneuvered through the airport trying to find Jim.  Thousands of people were in the arrival and departure lanes outside the airport.  A multitude of emotions showed on all the faces as we drove thru to pick up Jim and to start our drive back to Wichita.  It was one of the most somber and surreal times in our lives.
No airplanes were in the sky, very little traffic on the interstates, just an uneasy feeling as we drove.  We were thankful we were safe and together yet concerned and worried not only for our families and staff but our country and those who paid the ultimate price with their lives on this day in history, 9/11.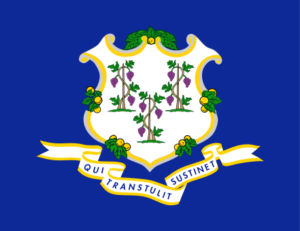 Connecticut
Zach Dayton, Senior Associate Athletics Director, Fairfield University
As I reflect on the events of 9/11, two very different moments stand out in my mind.
On the morning of 9/11 I was a freshman in high school in Falmouth, Massachusetts. I had never been to New York City and only knew of the Twin Towers through watching TV shows. My parents kept my brother and I sheltered from the real world. We had sports and other hobbies to keep us busy and we didn't pay much attention to world events. We had heard rumors of a terrorist attack but didn't get any details until about 11am that morning. At that time, our principal described the tragic events over the public-address system and immediately everyone was scared. Parents were trying to contact their kids in school, teachers were worried, kids, including myself, couldn't believe the images that were on TV. New York, at the time, seemed far away from where we were. When I heard on the news that fighter jets had taken off from Otis Air Force base, located 10 minutes from our school, to try to intercept the planes, the world instantly seemed a lot smaller.
Fast-forward 4 years and I am freshman student-athlete at Pace University in New York. Pace had multiple campuses, one in lower Manhattan and another in Westchester, just north of the city. At that time, I was the only guy from Massachusetts and most of the team was from the central tri-state area. Immediately, I learned in far greater detail the impact of 9/11 on New Yorkers. I had teammates who lost family members that day. Everyone knew someone who was in the city that morning, someone who was on duty for the NYPD or FDNY, or was nearby when the planes hit. I was told stories of brave men and women who risked their lives that day to save others. It was incredibly moving to listen to these stories and I suddenly had a much greater understanding of just how tragic 9/11 was. I went on to work in lower Manhattan after graduation, just a few blocks from Ground Zero.
Each day I would walk by the memorial during my commute and I couldn't believe such a disastrous event occurred. My experience at Pace showed me just how tough New Yorkers are, the sense of community that Manhattan brings, and the work ethic that those that live and work in the city possess. The events of 9/11 were devastating and New Yorkers responded the way you would expect, with toughness, community and the confidence that the United States would bounce back stronger than ever before.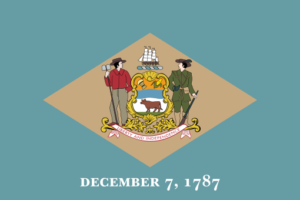 Delaware
Scott Selheimer, Assistant Athletic Director, University of Delaware
Mid-September 2001, and our fall routine in the athletics media relations office at the University of Delaware was well underway.
Working games, traveling, preparing game notes, setting up interviews, updating information on that relatively new device called the internet…. all part of the typical work week.
We pride ourselves on great football here at UD and the Blue Hens had gotten off to a rocky start, losing our first two games, including a tough 38-7 setback on the road at Georgia Southern on Sept. 8. It was a somber flight home.
Our local rival West Chester (Pa.), an outstanding NCAA II team but one that we usually were able to handle every year, was coming to Delaware Stadium Saturday. The team was anxious to get back on the field and return to winning way.
Who knew that in just a few days, wins, losses, and football games weren't going to matter very much?
We always hold our football home game planning staff meeting at 9 a.m. on Tuesdays prior to a home game. I remember it was a bright sunny day and as I drove to work – following an all-nighter getting the football game program ready to go to the printer – I decided to switch from a music station to KYW News radio in Philadelphia.
Just before I got out of the car, they broke into a news report that a plane had crashed into the World Trade Center in New York City. There weren't many more details.
Seemed odd. Some guy flying his single engine airplane got close enough to the World Trade Center to crash into them? Certainly an airliner wouldn't be flying that low. I got out of the car and headed into the meeting.
This was before the days of social media and being attached to your phone 24-7 so there was no discussion about the news. I didn't have many details so I didn't mention it to anyone.
By the time the meeting was over at 10 am, all hell had broken lose. I headed back to my office and everyone was glued to the TV, watching New York City in a cloud of smoke. A second plane had crashed into the other tower? A third into The Pentagon? Are we under attack? Not in the United States.
We watched and listened for what seemed like hours. It was surreal. My wife was a teacher and she picked our second-grader up from school and headed home. While he watched cartoons in one room, we watched the reports in another part of the house. Being just two hours from New York and D.C., it was a scary time. Is Philadelphia next?
I headed back to work later in the evening for a meeting with our athletics director and other athletics administrators to talk about plans. Were classed going to be suspended? What about the football game Saturday and our other sports? He was in constant contact with the UD President and our campus PR staff.
I remember being the only one in the room that thought we should consider playing the football game. President Bush had made statements that we should continue our lives, do the things that we usually do. To do anything else would mean that the terrorists had won. You follow the President's lead, right?
I figured we would play the game – it might be cathartic after such an awful week – have a moment of silence, do all the patriotic things, etc. West Chester was only a 45-minute bus ride away and most of our fans come from a 2-hour radius so travel would not be an issue.
It quickly became apparent that no one was going to play games that week, not high schools, not colleges, not even the NFL. We canceled all of our sports (women's soccer was flying to Utah so that was an easy decision) and made all the announcements to the media and our fans. I was glad that I wasn't adamant in my opinion to play. I was wrong but I didn't feel like I was at the time. It would have been a huge mistake.
It was strange not having any sports to cover or write about for a whole week in mid-September. I remember how eerie it was walking outside and seeing no air traffic in the busy flight pattern above our area.
But out of this national tragedy, some good came out of it, at least for a period of time. Everyone, even strangers, seemed to care a little more about each other. Kindness, compassion, and empathy to others are really important to me and during the months after 9-11 you couldn't help but feel it. We all came together as one to support each other through a tough time. Patriotism and compassion were running high.
My hope – no matter how impossible it seems – is that someday every day can be like it was in the weeks following that tragic day.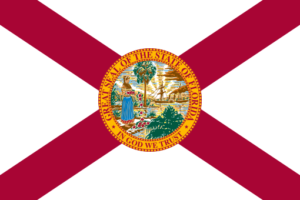 Florida
Keith McCluney, Associate Athletic Director, Florida Atlantic University
This Tuesday started off like any other day for me as a young Chamber of Commerce executive in High Point, NC.
I clearly remember my morning drive and my conversation with my best friend about an upcoming trip that we had scheduled for October. I made my way into the office and had my usual morning conversations with my coworkers and settled in at my desk. We went into our weekly staff meeting at 8:30 and were discussing the 7 Habits of Highly Effective People. As we made our way out of our meeting our phones started ringing and word began to spread that a plane had flown into one of the twin towers in NY City. Little did we know what the remainder of that day would bring and how our lives would change forever.
By the time we could begin to process what was happening with the first plane, the second plane had flown into the tower. By that time all of us were around our computers trying to get the latest updates and find out information that was slowly being released. As the day progressed my concern turned to a family member who was working as a high ranking Naval officer at the Pentagon. There were about 4 hours in that fateful day that we didn't know where Lt. Wright was and whether he was safe. Once the call was received that he wasn't harmed and wasn't in the building that particular day a sense of relief came over me but it was sandwiched with the horror of the days' events.
My entire life I had heard people make the statement that "I remember what I was doing when Martin Luther King got shot" or I" know exactly where I was and what I was doing when John F. Kennedy got shot". I would now have the misfortune of having such a catastrophic event occur in my life time that I would also be able to say that "I remember where I was when the towers went down".
The thought that our lives would never be the same began to register with me and every American as we accepted the fact that a weakness in our processes had been exploited and that changes would be made and somebody was going to pay for the devastation that was dropped in our laps on September 11th. There was a sense of togetherness and a resolve to strengthen America's defense against all who might bring harm to our way of life. Although the way we think, operate and travel. The world has changed again since that time and we are now constantly reminded of those things that make us different but we should always be reminded of those things that connect us and make us all Americans.
The practice of bringing a team of individuals from different backgrounds, races, religions and cultures is what makes intercollegiate athletics so special. Coaches have a way of pulling those individuals together and focusing them on a common goal that benefits ALL involved. That's what makes what we do special and that's why my passion is and will remain with providing our student-athletes with the BEST possible intercollegiate athletic experience possible.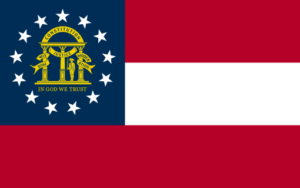 Georgia
Wendell Staton, Director of Athletics, Georgia College
I was the Golf Coach at UNC Pembroke and we were playing near Hickory, NC at the Lenoir-Rhyne tournament.  Our teams had just gotten out on the course and I went to the clubhouse. Good Morning America was covering the first tower that was hit.  At that time, there was a lot of speculation and it was thought it may have been a private plane that was off course.  I circled inside the clubhouse and when I came back around the second plane hit. Immediately the conversation turned to terrorism.
Immediately I went back to the course and found my good friend Dan Schmotzer, long time Coker Basketball and Golf Coach.  Visibly shaken, I pulled him aside and explained to him what had just happened.  We convened the rest of the coaches and made the decision to cancel the tournament.  I went back to the course to tell each player to that the tournament was cancelled and I remember saying "the tournament is over, there is a national emergency."   I remember thinking how terrible is this that I am saying these words to an 18-year-old.
On our four-hour drive back, not one word was said.  Literally, not a word.  We were glued to the radio and concerned that Charlotte (the second largest banking center in the United States) could become a target.
At the time, my wife Yvette and I were 34 years old and our children were 7 and 5.  Yvette took them home from school and sat in bed and tried to explain what had just happened.  I remember her saying "bad people did bad things."  Like all of us, we knew that the world had changed forever.  As a parent, this was particularly troubling as we want to protect our children's innocence as long as possible.  The current generation (and all generations moving forward) has always known terrorism.
Unfortunately, this is a "I remember where I was moment" for everyone.  In trying to turn every situation into a positive teaching moment, the moment frozen in time for me was the way Dan Schmotzer was able to keep me and the entire situation calm as he was literally the first person I saw after the second plane hit.  I called him a few years ago and let him know how much his leadership and that moment meant to me.  He probably did not realize it at the time, but he was being the leader that he is and selflessly taking care of others.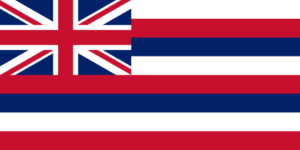 Hawai'i
Patrick Guillen, Director of Athletics, University of Hawai'i at Hilo
I was working as the Associate AD at Cal State Dominguez Hills on this fateful day.  I was just waking up to get ready for work when I heard news coming from the radio. Normally, my alarm was set for music.  I knew something was different this day as I awoke to a negative aura that seemed to permeate the house.  I went downstairs to turn on the news just in time to watch the second plane hit the tower.  I was in a state of shock!
I immediately called my boss, Ron Prettyman, to find out what the plan was on campus.  At that time, it was too early for anyone to have decided on whether campus was going to be open.  I made the decision to stay home and watch the coverage on the news.
I tried to call a friend who was working in one of the towers that day to see if he could get out in time.  I was not able to get through to him.  The next day I discovered that he had been out of town on September 11, much to my relief and was not in the tower that day.
There is not much I have forgotten about that day.  I will continue to mourn for those that were lost and their families that had to endure these tragic events.  My hope is that time will heal but the sense of loss and void is deep and endures.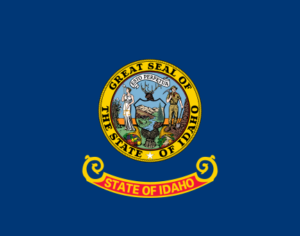 Idaho
Rob Spear, Director of Athletics, University of Idaho
I vividly remember the day.  I wasn't working in athletics at the time but in another position on the campus of the University of Idaho.  As I was getting ready to go work that morning, I was watching a morning news channel when it was reported a plane hit World Trade Center building.  Like many Americans I became mesmerized in the coverage and watched the news coverage intently.
This was especially eerie to my family and I as six weeks earlier we were standing on the top of the World Trade Center during a vacation to New York City.  Knowing this horrible incident was most likely being planned as we stood on the top of that building was spine chilling.
The campus of the University of Idaho provided updates throughout the day to faculty, staff and students as the events unfolded.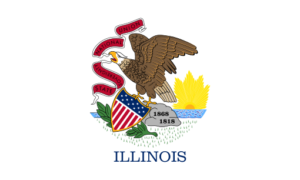 Illinois
Tommy Bell, Director of Athletics, Southern Illinois University
 I remember 9/11 as clearly as if it was yesterday, like all major world news events of my life — the assassination of President Kennedy, the Challenger disaster and the twin towers. What remains vivid to me, as well, is that I had just been screened for a position at Southern Illinois and I was waiting for a phone call for a second interview.
The morning of 9/11 I was in route to a regional sales meeting for my job in Geneva, Illinois traveling on interstate 88, I received a call on my cell phone from my wife and she was explaining how a plane had struck a building in New York. We were discussing what the reasoning might be for this happening.  As we were talking she was watching live TV coverage as a second plane struck the tower.  As she shared the shear horror, I can remember the exact location on the interstate at that moment.  It is a snapshot in time that I still remember to this day.
After reaching the office site of the work meeting, all eyes were fixed on the television. Our business was cable advertising, so we had multiple televisions tuned in to our represented news stations, and together we watched the entire disaster unfold. When the first tower fell, I remember many women crying, and other people just had blank stares of amazement. The general manager started sending people home. I do not recall the drive home or the subsequent time with our family that evening, only that my wife and I knew there was going to be a war somewhere, sometime.
We lived west of Chicago and could always see flights in the sky coming and going to O'Hare airport. When all air travel was shut down I remember how still and quiet the skies became for the next several days.
It was several weeks later I received the call for the second interview at SIU and the position was offered in that meeting. Upon arriving at SIU, I saw the far-reaching effect that 9/11 had on college athletics. Since all games the weekend after 9/11 were cancelled, schools were trying to help each other out the best they could.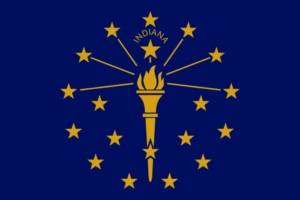 Indiana
Mary Eiland, Associate Director, Championships & Alliances, NCAA
I boarded a plane for a direct flight that morning. I was going to attend our annual NCAA Corporate Champion & Partner Summit in Atlanta.
The flight took longer than expected as we circled Atlanta for nearly an hour with no idea why.  Upon getting off the plane, I noticed men with earpieces in the terminal.  My co-worker called me and she was crying. She told me her college roommate's dad was killed in the Pentagon that morning.  I lost connection with her while I was in the tram headed to baggage claim.  Not knowing what happened I got in a cab to head downtown.  I couldn't get through to anyone on my cell phone.  The taxi driver explained to me what happened.
There are two things I will never forget about that morning:
First, a co-worker rushed over to give me a hug when I arrived at the hotel. They were worried about me.  Second, the people from New York who had come for the Summit could not take their eyes off the big screen. They felt the personal attack.  When I saw the tears roll down the check of one individual in our group that was when the attack became real to me.  Our NCAA went into work mode to get our partners and guests home to their families however we could, as soon as we could.  While we all wanted to get home with our loved ones but we had a responsibility to our membership.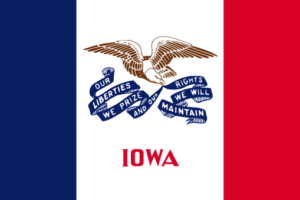 Iowa
Mary Pink, Associate Athletics Director, Iowa State University
I remember the moment of 9/11 as one of the defining times in my life and sports.
I was watching the Today Show as I did each morning, only to turn and watch in horror as a plane flew into the World Trade Center. At first, I thought it was a terrible accident, only to realize later what terror had truly occurred that day.
In a fog struggling to deal with what I had watched that morning, I arrived at work trying to prepare for an upcoming home football game. We were hosting in-state rival Iowa on Saturday, September 15. Normally a rivalry game would be a big game week to prepare for but as the day wore on and we watched the buildings fall and saw lives had been lost, this game didn't seem that important anymore. I was filled with a heavy heart and sadness over the senseless act of terrorism.
Soon, football games were across the country were postponed in addition to our match up against Iowa. I couldn't imagine being a part of a football game or anything other event as all I could think about were the many people and lives affected by this great tragedy. The service performed by so many people that day and thereafter from firefighters to police officers to medical personnel, and every day people who helped others through this was amazing.
Though it has been 16 years, I still remember that day as if it were yesterday.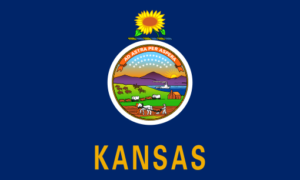 Kansas
Joni Smoller, Associate Athletic Director, Kansas State University
September 11, 2001, is our generation's November 22, 1963, or December 7, 1941. My father has told me about his day at school when he leaned of President Kennedy, and my grandfather has told me about being home alone with his sisters during Pearl Harbor, scared and listening to the radio. While my 'where were you when…' story is nothing special, each our stories are important to us and each story can show how a single day can impact each of our lives.
In the spring of 1999, when I was seventeen, my high school classmates and I boarded a bus in our one-stop-light western Kansas hometown and headed cross country to New York City and Washington D.C. While I have several memories from that life-changing trip, a few things stand out. One was calling home to my dad's store and my uncle telling me to turn on the television. My friends and I sat in our hotel room in shock watching Columbine High School. Another memory was visiting the World Trade Center towers. I still remember standing next to the entrance, looking straight up, snapping a photo, and getting dizzy. We took the elevator to the top floor and spent time looking out the windows and visiting the gift shop. Just when we were running out of time, my friends and I saw the entrance to go up one more flight and stand outside on the very top of the building. While we didn't have much time, we decided to go for it and rushed up to the top. We took a photo together, which has always been one of my favorites from the trip.
Two years later I was a sophomore at Kansas State University. I woke up one Tuesday morning, and my roommates and I were consumed by the news on television. I remember driving one roommate to class and hearing on the car radio the first tower fall. I had two classes that day, one of which was a media class where we tried to discuss the day's events. The professor in my other class talked about our nearby Army base, Fort Riley, and that it could be a target. The rest of the day and the week were a blur. I remember phone calls to my parents. Classes were cancelled. There were long lines at the gas stations. The football game that Saturday was postponed. The first time after the attack that we heard a plane fly over, headed towards Fort Riley, people from all over our apartment building went outside to stare up into the night sky. How weird it was to hear an airplane…
My memories, and the impact of that day, aren't dissimilar from other 19-year-olds. But I kept thinking back to my friends and I being on top of the tower. Those towers, and Pennsylvania and D.C., weren't some far off place to a small-town Kansas girl. Those were favorite coming-of-age memories. It's why, 16 years later and with constant heart-breaking news all over the world and in some of my favorite places, I still encourage people to travel. It makes the world smaller.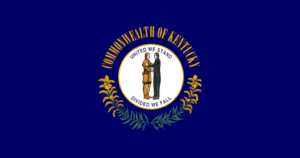 Kentucky
Scott Wiegandt, Director of Athletics, Bellarmine University
On September 11, 2001, I was teaching at Holy Cross High School in Louisville, Kentucky, my alma mater.  I had just retired from playing professional baseball in 1998 and Holy Cross offered me my first job outside of baseball.  After teaching two years full time and serving as the assistant baseball coach, Bellarmine University in Louisville, Kentucky hired me to be the head baseball coach in August of 2001, but I had not really been very involved in the college campus at that point.
As I recall, I was in the classroom at the high school and a few teachers up and down the hall stopped by to see if I had heard anything about what was going on and suggested that I turn on the television in the classroom to watch the news.  I did so and I remember watching with my class in shock of what was happening.  I do not recall any students asking any questions or talking much.  I turned the lights off in the classroom and we just watched.  There was a sad quiet.  At some point during the day, the Principal made an announcement and read a prayer.  The Principal then asked the entire school body to reflect on what was happening.
In the days and weeks that followed, there was time for discussion and reflection.  I taught Biology, Physics, and Chemistry.  Regardless of the subject matter at hand, there were great teachable moments as it related to the events of 9/11.
The interesting part of it for me was that I was involved on two campuses with ages ranging between 13 to 22 added some depth to those events dealing with young people at different times in their lives.  The range of feelings and reactions was as diverse as the age range.  The high school students reacted with fear and the college students reacted with anger.  I was a young professional at that time that was still finding my way.  I wish I had engaged in more conversations about their feelings.  It was indeed a sad time for our country, but the underlying message was about unity and resilience.  Despite differences of opinion, the common theme was to keep moving and take care of one another.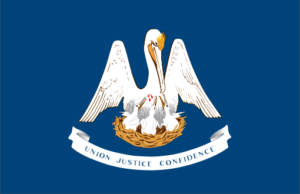 Louisiana
Jana Woodson, Associate Athletics Director, Tulane University
On September 11th of 2001, I was a marketing graduate assistant in the athletics department at the University of Missouri-Kansas City.  That morning as I pulled into the garage on campus to go to work, the radio station I was listening to in Kansas City mentioned reports of a plane crashing into the World Trade Center.  As I entered the office, our receptionist asked me if I had heard the news from New York.  I remember asking her what was going on and members of our staff running to their office to call family and friends in the New York area.
As the morning and the news quickly progressed, staff members started to gather in our head men's basketball coach's office to watch the news updates on the television. Throughout the day, the staff continued in and out of his office, calling family and friends to check on people they knew in the New York and DC areas.  One of our staff members couldn't get in touch with his brother who worked downtown in New York, it was late that afternoon before he heard from him.
The days that followed on campus were somber but energized with support. Our students and staff members quickly worked to organize events on campus and our games to support Red Cross efforts as well as local people with family in the areas affected.  Support sessions were organized on campus for students, staff and community members to talk about their fears, losses and feelings.  We had several student-athletes that were from the New York and DC areas.  The city of Kansas City also supported the efforts with events throughout the area to raise funds and awareness.  The athletics department continued throughout the 2001-02 seasons to have partnerships with local charities supporting 9/11 organizations as well as military efforts as they started to increase within the area with several military bases stationed not too far away from Kansas City.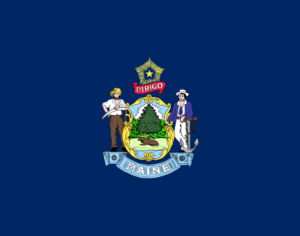 Maine
Al Bean, Director of Athletics, University of Southern Maine
On the morning of September 11, 2001, I was sitting in my office at my desk meeting with my long-time equipment manager.  After a few minutes, our administrative assistant rushed in and said to quickly put your TV on.  We did.
One of the towers was already on fire and they were speculating about what had happened to the plane.  As the conversation continued, the three of us sat and watched and, in a few minutes, we could see the second plane come into the picture on the television.  We watched in horror as it flew directly into the second tower.  At that point, it was clear that this was a purposeful act and the conversation about terrorism began.  This was such an ugly gut-check for most people because of the realization that we were attacked on our own soil.
As details unfolded, one of our wrestlers came in totally hysterical and was sobbing.  His father was scheduled to be on one of those flights – fortunately, he never boarded the plane.  News then filtered out hours later that one of the terrorist pilots had stayed in a South Portland hotel the night before, just miles from our campus.  My women's soccer coach was desperately trying to reach his mother who was working in one of the adjacent buildings to the towers.  He did not hear from her until late afternoon given all the communication issues.  Our former men's track coach, who lives near the University, was in shock as his oldest daughter worked on the floor where the first plane flew in.  Once she heard the news and could, she called to say she had called in sick that day and was safe.
Like it was for most people, this was both tragic and chaotic.  We had contest scheduled that day and we began to call around to each other and made cancellations and talk about the tragedy.  A close colleague in Rhode Island called the next day to say that his wife (an airline stewardess) had her plane grounded along with all others.  When they searched the plane, they found box cutters under several of the seats.  I will certainly not forget one single detail of that day and the many days that followed.  It was a loss of innocence for many, very disturbing for everyone and there was a senseless loss of life along with the reality that things would never be the same for people in this country.  In addition, everyone wondered what would be next, that was also frightening.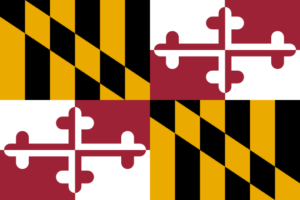 Maryland
Tricia Turley Brandenburg, Deputy Director of Athletics/SWA, Towson University
I began my first full-time, non-internship job, as the Assistant AD for Compliance at Northeastern University in Boston in July 2001. Northeastern was still on the quarter system at the time, so the morning of September 11 was our first coaches meeting of the year – and my first coaches meeting ever. I came in early that morning to make sure I was prepared for the meeting, and as I was about to go downstairs to set up, I received an AOL instant message from a high school friend indicating a plane had flown into the World Trade Center. At the time, I thought my friend was referencing an accident – maybe a prop plane hit the antenna. It did not occur to me what was happening. As we continued to get ready for the 9:00 a.m. meeting, more information gradually became available and many of our staff members were huddled in the track coach's office around one of the only televisions in the building. We did have some semblance of a meeting, mostly talking about checking on our student-athletes and their families, discussing the events while they were unfolding, and discussing how coaches and staff should expect communication to come through the University and department.
The day was a blur and still vivid if that's even possible. During the coaches meeting, we found out our hockey coaches had just spent time with LA Kings scouts who were on American Airlines Flight 11. Throughout the day, we checked in on our student-athletes, especially those from the Boston, Washington and New York areas who had parents, siblings and other relatives who worked in New York City or D.C., or could have been on one of the planes. We worked to provide support to the baseball student-athlete whose father died in one of towers, the field hockey student-athlete whose brother called her from a stairwell of the second tower but did not make it out and others.
Personally, I spent part of the day trying to fight through busy signals to find out if two of my friends from college who worked in the area, but not in the towers, had gotten to safety (they did). We were not dismissed from campus until mid-afternoon, which seemed bizarre at the time, but later we found out the FBI was raiding a hotel two blocks down the street where the hijackers had stayed the night before. I returned to my aunt and uncle's house, where I was temporarily staying, and was appreciative to be around family that evening. Having their support was critical to my own self-care as we tried to continue to provide support to our student-athletes and coaches through the coming weeks.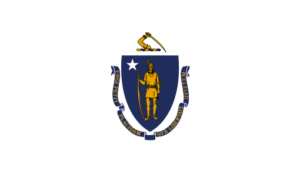 Massachusetts
Jamie DiLoreto, Associate Athletics Director, Boston College
I had just been named days before the interim Director of Marketing. It was the morning of 9/11 and I was driving towards Boston College.  I had heard on the radio just before 9:00 a.m. that a plane had struck the World Trade Center.  Like most of America I got to my office shocked and surprised that what first appeared to be an accident became the reality of a new brand of terrorism.
We had a home game against Army coming up in less than two weeks after the tragedies of New York, Pennsylvania and Virginia.   We worked within short time to design and print in-house American flag seat cards.  We had a very talented offensive lineman, John Richardson, who was also an accomplished singer.   We coordinated the seat cards to be displayed at halftime and John come from the locker room in his full uniform. He sang "God Bless America" with the entire stadium.  It was the right balance of patriotism that connected our team with our fans.  It was my first marketing effort impacting a BC game day and I keep John's photo on my office "Memory Board."
Boston College lost 22 alumni on September 11 and the BC community. One life lost was that of Welles Crowther, "The Man in the Red Bandanna," a former BC Lacrosse player and alum who lost his life on 9/11 saving others in the south tower of the World Trade Center. In respect of his memory and his heroism, we began giving out red bandannas in 2014 which have quickly become a symbol on campus for BC's motto "Men and Women for Others".
As a young administrator then, the tragedy and how the BC community responded made a profound impact on my life. As I have matured professionally, I have come to know college athletics events as an opportunity to share in the sadness, grief and patriotism that occurred on and after 9/11.
Michigan
Tim Selgo, Athletic Director (retired), Grand Valley State University
I was on campus at Grand Valley State University and had just walked over to the administration building for a meeting with my boss, the Vice-President for Finance and Administration.  As I made my way into the building, someone said a plane had crashed into one of the towers.  Another VP had a TV in his office and was watching the CNN coverage.  At that time, we just assumed it was an errant flight gone wrong.  As we were watching his TV, the second plane flew into the building and we immediately knew something was very wrong and this was purposeful.  I recall the feeling of just knowing this was evil and then we started to hear the reports of all airports being shut down and our worst fears were confirmed.  We remained mesmerized by the coverage and then I recall going on to the rest of my day but not being very focused on work that day.
We had to decide if we should conduct practices that day.
I remember trying to keep to our daily routine as much as possible, so we went ahead with practices but knowing students and staff might not be too focused on whatever they were doing.  This was the first attack on U.S. soil since Pearl Harbor and none of us had experienced this before so I'm not sure we all knew how to react.
On September 12, the decision to play contests that weekend had to be made. We were to play!  I recall having the feeling that we should not let them (terrorists) win by cancelling our games. I wanted to continue with our schedules to show the terrorists they were not going to disrupt our lives like they obviously wanted to.  But as contests were being cancelled throughout the nation in both professional and college sports, we decided to cancel our contests as well.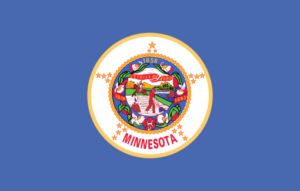 Minnesota
Eric Schoh, Director of Athletics, Winona State University
I was the associate athletic director at the University of South Dakota, and the beginning of the fall semester was already chaotic because the home for all our offices and sports, the DakotaDome, was under renovation.  Of course, the renovations were scheduled to be completed prior to the start of the semester, but like any good construction project, we had experienced delays.  Therefore, we needed to relocate our first three home football games.
One game had already been played, and we were now focusing our energies on the next two which would be held in Sioux Falls (70 miles away).  As we made our way to our temporary offices in an old office building on Main Street in Vermillion to tackle those logistics (in addition to the normal duties that need to be navigated at the beginning of a semester), things became increasingly difficult as we got the news of the Twin Towers.  Like others, the question immediately became "will we even play our games?"
Once we made the decision that games would go on as planned, the question became how do we appropriately recognize the families of the victims from that awful day – especially since we were going to be 70 miles from our dome, our home in a facility that isn't ours?  I remember a suggestion coming from our Dean of Students; he suggested a candlelight vigil at the game. I remember the powerful emotions it triggered when I watched fans standing in silence, in the dark, holding their candles.
We then began discussions about future games and how long do we continue to memorialize the tragedy of 9/11.  There was a clear feeling that doing nothing wasn't appropriate and that we must maintain our compassion about the events that unfolded in New York, Pennsylvania and Virginia.  At the same time, there was a push to move on; to not let the "terrorists win" by changing our daily routines.
I also remember on 9/11 receiving an email from my mother as I sat down at my computer in our temporary offices: "Love your family today."  Such a simple message. I often think back about that simple, but important message, and realize how she didn't say much, but at that moment had said it all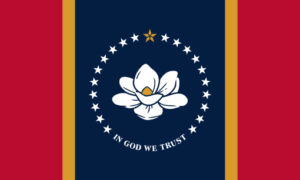 Mississippi
Ross Bjork, Vice Chancellor – Intercollegiate Athletics, The University of Mississippi
From 1997-2003, I worked in athletics development at the University of Missouri so my home base was Columbia, MO.   At that time, St. Louis was the second largest donor base for Mizzou athletics so we spent a lot time in the city. When I would go out and see donors, I would drive to St. Louis on a Monday night, spend two to three days in the city and return to Columbia on Thursday afternoon.
Leaving Columbia on September 10, 2001, was just like any other trip.  I arrived at the St. Louis Airport Hilton, grabbed a bite to eat, and went to bed at my normal time.  The morning of September 11, started out like an ordinary day for me.   As I was getting ready, I turned on the television to watch the news of the day.  Then, as I was leaving my hotel room to head out for my first appointment, breaking news came across the television.  A plane had just hit the World Trade Center in New York.  This was around 7:45 am Central Time, and my first appointment was in downtown St. Louis at 8:30 am.
I arrived for my appointment at 8:20 am at an office building a few blocks from the Mississippi river. When I arrived on one of the top floors of this 30-story building, the office receptionist had the television turned on to the local news.  The second plane had already struck just after 8:00 am Central Time.  Now it was starting to come together – The United States of America was under attack!
I was greeted by the donor – we quickly said "hello" – both of us were clearly distracted by the unsettling images we had just witnessed.  We walked into his large office suite and stared out this massive window.  Out his window was the Gateway Arch, the Mississippi River, and the wide-open American sky.  We both looked at each other – a feeling of the unknown was written on both of our faces.  We never said it, but we both thought the same thing – we are standing in a 30-story building in a large city and we have no idea what else is out there.  We both said, "let's go downstairs" where it feels safer.
We found a coffee shop, grabbed a quick cup of coffee, and chatted for a few minutes.  The news was starting to unfold – everyone around us was talking about – it was too distracting to talk Mizzou sports and there was no way I could ask him for money in these circumstances.  We both agreed we would stay in touch and get together another time.  I then took a few minutes to call and reschedule my other appointments.
Now what?  Where do I go?  What do I do next?  Is it safe to drive?  Should I stay in St. Louis and figure it out?  What is happening back on campus?  So many questions to answer.
I decided to drive back to Columbia and it was a surreal experience.  In the two-hour drive, I saw very little traffic on Interstate 70 – if I did see another vehicle, the driver looked as bewildered as I did.  To this day, I can remember the bright sunny sky like it was yesterday but the darkness and uncertainty facing our country during that two-hour drive will never leave me.
I arrived back on campus and went to the office – unsure of what I would find.  The Senior Leadership team for athletics was preparing to gather and talk about the upcoming home events – talk about security matters – and just be prepared for whatever might happen next.   We were scheduled to play football at Michigan State that weekend and ended up postponing the game until December 1.
It was a tragic day that still haunts our nation as we continue to fight terrorism daily. Americans always learn from tragedy!  It is what makes America the best country in the world.  Our nation came together as one, our sporting events are now safer, flying on planes is now safer, and our patriotism has never stronger during my lifetime.  Those are the things that stay with me the most, as we continue to remember the lives lost on September 11, 2001.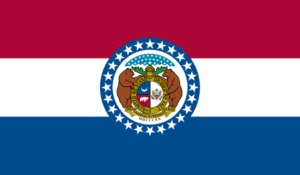 Missouri
Marcus Manning, Vice President for Athletics and Recreation, Maryville University
All in the same month, I experienced a new job, a new city, a new part of the country – and 9/11.
I'd completed my master's degree and graduate assistantship at Southern Illinois University – Edwardsville. I had just moved to Southern California from St. Louis. I was excited to start my professional career at the University of California, Irvine. I was named Director of Club Sports and Special Events in mid-August 2001.
On the day of 9/11, I woke up around 6:00 am and turned on the television, but wasn't focused on what was happening. I remember seeing a burning building, but I wasn't thinking it was something as horrific as a terrorist attack on American soil.
I didn't have a car at the time, so I rode a bike to work, a 7-mile trek to campus. When I arrived at UCI around 8:30 am, I was still completely oblivious to what was happening on the other side of the country. Walking into the ARC, I recall a lot of buzz and chatter and seeing people huddled around a TV screen. As I was getting settled, someone asked anxiously, "Did you see the news?" I headed to the nearest television. I was stunned; in disbelief. I couldn't understand how this was happening in America, in my country.
As you can imagine, the entire campus was in shock.
In the weeks following the tragedy, the world of athletics — college and professional — provided America an opportunity to start the healing process and gave us some sense of normalcy.
Those first few months in Southern California were surreal. I will forever associate them with 9/11—and how the world of sports helped me, and our nation, begin to heal.
Montana
Bethany Cordell, Associate Athletics Director, Montana State
There aren't many things I fully comprehended as an 11-year-old, but I always knew when something was wrong. Growing up in East Helena, Montana, I knew when my parents were fighting, I knew when my little brother would be in trouble for climbing too high on the monkey bars, and I knew that something was wrong the morning of September 11, 2001.
The phone rang three times in a row – my mom didn't pick up the first two times because she was trying to get us out of the house and to school on time. She finally picked up the third time, and I instantly knew something was not right. I had seen that look in her eyes and heard the fear in her voice only once before – two years earlier as she stood in the same spot at the top of the stairs, twirling the phone cord in her fingers and keeping her broken voice hushed while she learned the details of my grandfather's heart attack.
This time, it again was my grandma calling… but to tell us to turn on the news because our country was under attack. I ran upstairs and turned on the television, and suddenly it didn't matter that we were going to be late for school. My mom sat on the couch with a few silent tears rolling down her cheeks, and I remember just staring in disbelief. It didn't feel like we were watching the news – it felt like we were watching another one of my dad's scary action movies. My mind suddenly drifted to two of my young uncles – both active Mariners – and how I was sure they would be immediately sent to war and I might never see them again. That thought lingered for weeks, and while they were both eventually deployed, we're so blessed that they returned home to us.
When I finally made it in to school that morning, the principal had us all stay with our homeroom teachers all day, instead of rotating through our normal classes. I sat in Mr. A's classroom, watching the news all morning with my classmates. Looking back now, I realize how big of a role that man played in each of our lives that single day – he was the grown-up we were relying on to explain the most historic event that had happened in our lifetimes. I'll always be grateful to him making us feel safe until we returned to our parents that afternoon, but not sugarcoating the events that were unfolding.
Whether you were a college administrator at the time, or an elementary school teacher – to all of those who helped guide scared young minds through the heartbreak and the confusion of September 11, I thank you.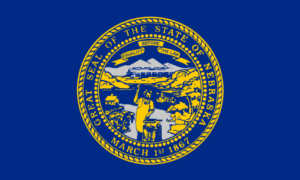 Nebraska
Steve Waterfield, Executive Associate Athletics Director, University of Nebraska
On September 11, 2001, I was an assistant compliance director at The Ohio State University.  That morning, a beautiful late summer day in Columbus, was the first all coaches meeting for the new academic year.  The meeting was held at The Ohio State University Faculty Club.  Soon after the meeting started, an athletic department staff member arrived and to told me that a plane had hit the World Trade Center.  Thinking it was a small, private plane, I did not think much of the situation.  During the meeting, then Director of Athletics, Andy Geiger, entered the room and informed attendees that two commercial planes had hit the World Trade Center buildings. We dispersed immediately and went back to our offices.
Our compliance operations were in St. John Arena.  Upon entering the office, the compliance staff received notification that the University issued a security alert for the entire campus until further notice and asked that staff members remain in their offices.  Co-workers and I watched the tragedy unfold on a small television.  Between watching the news and keeping abreast of campus security information, I was attempting to call my sister who lived in Brooklyn, New York.  I fortunately confirmed that she was safe.
In the days that followed, many of my work responsibilities involved compliance aspects of team travel, recruiting visits, the football team's postponed game against San Diego State, and student welfare needs impacted from the tragedy and the resulting travel challenges.  In the days that followed, the athletic department, campus, and Columbus community worked together to move forward despite the tragedy.  In an otherwise, sad, tragic moment in history, that unity continues to stand out positively.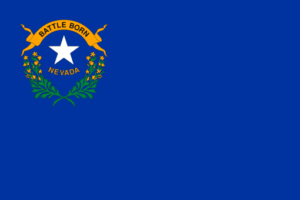 Nevada
Tina Kunzer-Murphy, former Athletics Director, UNLV
At the time, I was the General Manager for ESPN Regional, and the Las Vegas Bowl Executive Director.  Our staff had office space in the Thomas and Mack Center on the UNLV campus where the central administration for UNLV Athletics was housed.
The UNLV leadership was trying to figure out how to proceed as the tragedy unfolded.  This was something that none of us had ever encountered before and there was no road map to follow.  Everyone was attempting to find some common ground.  We were trying to determine if we were going to play games, making certain the student-athletes were safe.  The reality for so many of us was how did athletics fit into this national tragedy and what was the right decision moving forward?  When, and how, do we respectfully and safely take those first steps?
The debate began: do we cancel games or do we play the games as scheduled?  As all flights were being cancelled, I remember the eerie sensation when the skies over the Thomas & Mack were quiet and empty.  When the planes were grounded, the quiet that took over the skies in Las Vegas was heartbreaking!  The silence only reinforced the magnitude of the tragedy.
Late in the day as details come to light, the reality of what had happened was becoming clearer and the games being played seemed so inconsequential.  The only thing that mattered was this: the safety of those people across the country who were in harm's way.  A sadness was with us like never and this now became a new norm for what being an American and our freedom would mean to each one of us. It was finally decided that all contests were to be cancelled!  Arguments for and against were made, but it was determined, in the interest of safety and given the profound magnitude of the tragedy and far more pressing priorities nationally, it was not the right time for intercollegiate athletic events.
When events did resume, the meaning of the national anthem, for me, was changed forever. Listening to it reminds me how grateful I am to the men and women who serve to keep us safe, the police and fireman who are in harm's way each day to keep us safe, those who put their lives on the line, every day.  The "Star Spangled Banner" gives me pause – to remember and never forget how proud I am to be an American.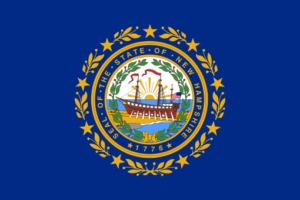 New Hampshire
Mike Murphy, Associate Athletic Director, University of New Hampshire
I have always remembered exactly where I was when I followed the tragedy in real time, but only with this assignment did I recollect how college athletics was intertwined with my rationalization of the transpiring events as they unfolded.
In 2001, I was a distant nine years from beginning a career in collegiate athletic communications. At the time, I was a relative newcomer as a color commentator on the UNH Football Radio Network. The excitement of being a small part of the team, of sharing the bus with the coaches and student-athletes, was just starting to take shape.
As I watched the Twin Towers burning on live television, my wind wandered to thoughts of the scheduled road trip to Long Island three days later for a Saturday matchup at Hofstra. As odd as it seems, I vividly remember thinking to myself how foreign it would be to see the damaged World Trade Center when our bus crossed the Hudson River into New York City. Even as the first tower collapsed, all I could wonder was whether all that smoke would still be visible on our trip.
It was only after the second tower fell, and the stunned silence from my colleagues watching alongside, that the gravity of the situation finally took hold. There would be no crossing the bridge that week. There would be no looking across the Hudson River at a changed landscape. There was just no way there would be a football game, and the idea of when the next game would even take place no longer seemed important.
I simply packed my things, walked outside to my car and took note at how eerily quiet the sky seemed.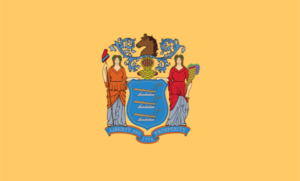 New Jersey
Lenny Kaplan, Assistant Vice President/Director of Athletics, New Jersey Institute of Technology
I remember the day like it was yesterday.
I lived on the lower east side of Manhattan- one mile away from the World Trade Center.  It was a beautiful September morning.  As I was driving to work, there was a report on the radio of a plane hitting one of the towers.  Planes have hit buildings before, so I just figured it was a small plane.   By the time I got out of my car and walked into my office the second plane had hit. I knew right then it was something bigger. Many staff and students ascended to the top of our parking deck to see what was happening.  We saw the buildings billowing smoke.  Then it happened – one tower fell, then the other.
The vice president of NJIT called a meeting of the campus life directors and we started to put together a list of what we may need to help and support students and staff.  How do we reach out to and identify those who need support or assistance? What do we do with students and staff that live in NYC? Do we have anyone that lived at ground zero? Will they be able to get home? If so, would there be a home to get to? Who had parents or relatives who worked in the towers, or nearby? What to do with students/staff who had missing family members?
An emergency information and call center was set up to centralize all information and questions received answer as many questions as possible with facts, and guide those who needed it. Whoever needed help would get it.  Emergency sleep areas were set up, meals were arranged, counselors to talk to were readily available. Daily school activities, let alone athletics, were not on the radar. Everything was cancelled. We did allow practices to happen as it was important for many to get back to a routine.
Personally, I was worried about the status of my own two kids, family and neighbors.  Where were they? Are they safe? Were they near the towers? In what condition was my neighborhood? How will we (my wife happened to be in NJ that day) get home? Although my family was all well and safe I lost many people: classmates, neighbors, former students and close friends that day. Sadly, the fate of some wouldn't be known for weeks or months.
As I drove home that night I was the only civilian car allowed in the Lincoln tunnel (a story for another time) that night.  A somber moment came as we headed down and around the Lincoln Tunnel helix, heading into the city. For the first time ever not seeing those iconic towers was a punch to the gut – I only saw smoke where the buildings once stood.  When we reached the city, it was remarkably quiet.  We had to show our ID's two times to police so we could get near our apartment buildings.
The smell of fire and smoke. The end of a surreal day.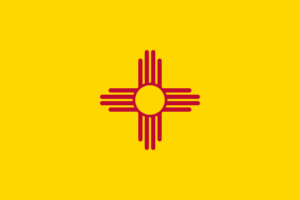 New Mexico
Greg Waggoner, Athletic Director, Eastern New Mexico University
I was beginning my eighth year as the Athletic Director of Western State College (now Western State Colorado University) in Gunnison, CO.  We were busy launching a new year and focused on our thoughts that, "This could be the Year".  As I did most mornings, when I got out of bed and finished showering, I went to my living room to stretch and watch the Today Show.  As I turned on the television set, I immediately saw an airline jet crashing into one of the World Trade Center towers as black smoke billowed.  I had to stare and process for what felt like a long time, but it was only seconds.  I wondered if this was real.  I stood there—stunned and glued to the television set—as it turned out, this was a live broadcast that showed the second tower being hit just as I turned on my television.
As I listened and watched and began to grasp some idea of this horrific act unfolding, it was almost like watching a science fiction movie. I asked my wife, Gloria, to come into the living room and see what was happening.  It was surreal to say the least.  Gloria was a high school teacher, so the job for both of us (after consoling our children and coming together as a family) was to go to school and try to provide some level of understanding, comfort and guidance for her students, my staff, coaches, student-athletes and colleagues.
After arriving at work and walking the hallway and offices to talk to staff and colleagues, I took a television set and propped it up on a coffee table in my office. Staff members and colleagues came and went as we commented about the events at hand.  There was more horror to watch as a plane crashed into the Pentagon and another plane crashed in a field in Pennsylvania.  Later, when the two towers of the World Trade Center collapsed, it was far more than surreal.  It was something that I could not completely get my head around.  Reality was telling me exactly what was happening and what I saw.  Yet, there was so much to think about and so many people to worry about.
At Western State, we had a tribute at our home football game.  It included a huge ladder truck from the local fire department parking on the rim of Mountaineer Bowl with the ladder extended high in the air with a huge American Flag.   Dozens of flags were posted around the rim of Mountaineer Bowl.  Local V.F.W. and American Legion members conducted a flag ceremony, playing taps on the trumpet.  We had local firefighters and law enforcement personnel as honorary captains and participated in the coin toss at the start of the game.  We had red, white and blue ribbons painted in our end zones and we wore similar ribbons on our chests.  The script for the P.A. and the narrative was palpable.  We did our absolute best to honor those that died 9-11 and prayed for their families.
As we have now launched the 2017-18 calendar, full of excitement, passion and optimism, we are, once again, thinking, "This could be the Year."  We also need to pause and give thought to our world around us.  We are obligated as educators to help provide perspective and to use our venues and programming for more than just winning games.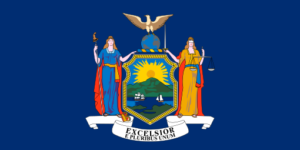 New York
Bob Beretta, Executive Athletic Director, Army West Point
It was a picture-perfect September day along the banks of the Hudson, the kind of Chamber of Commerce beauty that travel agents conjure when booking visits to the nation's oldest active military post. The crisp morning breeze and cool temperatures were about to yield to the warm rays of the late-summer sun, pouring through a spectacular blue sky as West Point cadets made their way across the hallowed old grounds, moving swiftly from class to class.
The campus was abuzz with the onset of another football season. And though the Army team had dropped a hard-fought three-point decision to Cincinnati in its season opener at West Point just three days earlier, there was plenty of optimism surrounding the Cadets' next home game at Michie Stadium, now only 96 hours away.
Planning for that weekend's game against Buffalo was in full swing as the Corps of Cadets held strong to the hope for a quick rebound by the Army team.
But then, suddenly, in the blink of an eye, none of it seemed to matter.
In an instant, the world changed for us all.
The lives of so many, and the futures of all 4,400 future Army officers enrolled at West Point (along with tens of thousands of their Long Gray Line predecessors) would be indelibly altered by terrorist acts too horrific to fully comprehend.
It was just past 9 a.m. that day, and I was settled into my seventh year as the sports information director at West Point, when suddenly one of my assistants flipped on a television in the lobby area of our office. Like so many other Americans, I could not believe the events that were dramatically unfolding before our eyes. Looking back, we had no way of knowing the enormity of what was transpiring at that exact moment in time. The uncertainty of it all, the fact that terrorists would attack our country in ways far too evil to fathom, was impossible to capably absorb.
I remember running up to the third floor of our building to inform our athletic director, Rick Greenspan, that something terrible was taking place, just 50 miles to our north. Rick was in a meeting and I remember calling him out of his office to discuss what was happening and talking to him about the possibility of postponing our upcoming football game.
Those insipid acts meant so much to so many, but I can't imagine them having a more profound impact on any single group than for those attending one of our nation's service academies. So many of us lost friends, family members and acquaintances on that most infamous morning. But for more than 12,000  future Army, Navy and Air Force officers at the service academies, their futures would be impacted in ways far too extreme to imagine just hours earlier on what had been a brilliantly innocent September morning.
There were so many poignant moments that burned indelible memories into my soul in the days and weeks that followed.
I remember Army head coach Todd Berry gathering his team in Michie Stadium after a light workout later that afternoon, trying to make sense of the days' hideous events. I remember the sight of smoke billowing high to the south – streaming from the remains of the World Trade Center – visible from the highest points of the Academy, to include the press box view from Michie. I remember the smothering crush of media coverage surrounding the Academy and its most visible vehicle, the football team, during those first few days following the attacks. I remember the solemn Cadet TAPS vigil under the bright stars of a deep midnight sky outside Washington Hall as "the Corps" paid respects for those lost on that newest of days that will forever live in infamy. I remember Army's first football game after the attacks — a woefully lopsided 56-3 loss at UAB less than two weeks later – and I remember the crowd in Alabama's historic Legion Field showering the Cadets with standing ovations as they carried the American flag out before the game and then again as the team left the field, beaten but far from defeated. I remember Army players speaking to the horde of national media gathered after the game, still clearly distracted by those horrible events that had changed the world less than two weeks earlier. They answered far too many questions about their uncertain futures and weren't asked to talk nearly enough about the game they loved to play. I remember the Army-Navy football game in Philadelphia that December, our nation, and Veterans Stadium, in the highest state of alert as President George W. Bush participated in as moving a coin toss ceremony as anyone could imagine.
And through it all, one of the long-lasting impressions I will forever hold near came from a statement made by Berry as he tried to accurately summarize the patriotic feeling that was sweeping across the nation, gripped the generation of future officers like no other.
When asked about the difficulties he was experiencing in recruiting players to the Academy after the attacks, Berry had this to say:
"Before 9-11, we had to recruit the young people and convince them that a career as an officer in the United States Army was something they could not pass up. We didn't have to recruit the parents, they knew coming to West Point in a time of peace was a tremendous opportunity. After 9-11, the roles were reversed. It was the parents we had to recruit and convince. The young people felt a strong sense of duty to attend West Point and defend our nation against future terrorist attacks. While the parents were concerned for the safety of their sons, the young men were concerned about the safety of the nation."
And it's been that way ever since.
Beaten but far from defeated.
Thanks to the newest of great generations, born from the most despicable of all acts.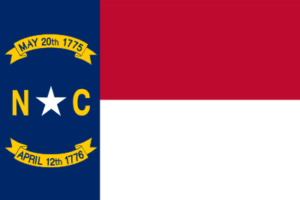 North Carolina
Kim Record, Director of Athletics, UNCG
Memories are the thread in the fabric of our lives.  They remind us of the who, what, when and where of the meaningful moments which create our personal journey.  We enjoy recalling events that are joyful. Some memories we wish to erase.  9.11 is one of them.
It was a Tuesday morning in Tallahassee, FL.  Normal routine.  Get the kids up, breakfast and drop off at school.  Josh (8) was in elementary school and Kyle (12) was in middle school.  It was a typical hot and muggy day.   After seeing the kids off, I went to my office to prepare for the bi-weekly executive staff meeting. I was the Senior Associate AD at Florida State University.
I sat at my desk drinking a cup of coffee.  A small tv/vcr was on my desk and I tuned in to The Today Show. Around 8:45am I heard, "a plane just hit the World Trade Center."  I watched for a couple of minutes, not fully comprehending what was going on.  When the second plane hit at around 9am I walked to Director of Athletics, Dave Hart's, office.  I said "You've got to see what's happening in New York.  The twin towers have been hit by planes."  The staff went in to the conference room and over the next hour watched details the attack in three parts of the country.  At the time, no one understood the magnitude of that day's events.  After absorbing the initial shock, my first thoughts were my kids.  Are they safe?  What else might happen?  How do you explain something like this?  And then more questions: Where are our coaches and teams?  Who is recruiting? Do our student-athletes, coaches or staff have family in NY/DC? Who else did I personally know in NY?
And of course, the unanswered questions of "How did this happen?" Who did this?  Why?"
Driving to pick up Josh I was wondering how to discuss what had happened.  I really didn't understand it.  The world changed that day in so many ways and I knew his life would be different. I hugged him extra hard and asked about what he did at school that day. Normal response – "Nothing."   Kyle had practice after school so when I picked him up, he was ready for dinner and not 20 Questions.  He knew what had happened.  They watched some of it at school.    He asked if Grandma and Grandpa were okay.
Dinner.  Homework.  Baths.  Bed.   Extra hugs.  A couple more "I love you tons."
Little did I know that 9.11 would forever be a day I'd remember.  As I went to bed that night with the television on, following the news coverage, I worried.  I prayed.  I cried. I was afraid.  When I got up Wednesday morning the sun was out.
Fast forward 16 years.  I don't think of 9.11 every day, however, I can't say it doesn't creep into my thoughts.  We operate differently today as a result of 9.11.  Josh is 24 living in Orlando, FL as an Events Manager for the USTA.  As I write this, he's in New York working the US Open.  Kyle is 28 and just moved to Washington, DC.
My kids.  Those two cities.  That memory.  Reminder to self:  Every day is a gift.  Treasure it.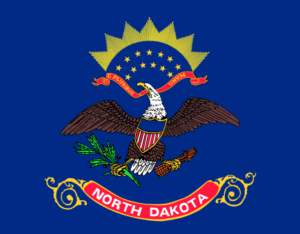 North Dakota
Andy Carter, Director of Athletics, Minot State University
As the Director of Athletics at Missouri Baptist University, September 11, 2001 was a most typical day. I arrived on campus early that morning to begin my duties. I remember that my day was quite busy in meetings early. As information started to reach us, I quickly went to visit two of my colleagues in the Science department to see if they had heard of the plane crash. As I approached, I noticed a group of students and my colleagues in a classroom watching the television in disbelief. It was then I learned this was not an accident. About that time the second plane hit the tower.
Oddly enough, our entire leadership team (President, Executive VP, and CFO) were all off-campus. Students were asking what they should do. Several took a role in gathering students, faculty, and staff into the chapel. We shared what information we could and assured our students they would be safe.
It was at that moment, I first thought of my own family. My wife was home with our three youngest children and our other four were in school. Immediately I drove to get them out of school, to get everyone home, so we could see them with our own eyes. As I was gathering my kids from their respective schools, I could not help but notice how "normal" most people were acting, as if this attack was not affecting them. It had a tremendous effect on me. Even though it was happening in places not close to where I was living and at the time not directly affecting anyone I knew, I was on high alert for several days to come.
The following days were filled with trying to explain to my kids what had happened and that we were going to be safe. As an aside, my oldest son, Aaron, who had just turned 14 earlier that fateful September, would accept his appointment to the Unites States Military Academy-West Point in 2005 and serve in Afghanistan for ten years.
As I look back, my main reflection is of how people, from all walks of life, came together to support one another and our country. Our country rallied together and we truly were one nation.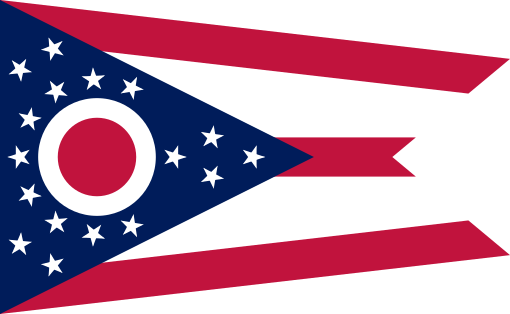 Ohio
Tom Simmons, Athletic Director, Ohio Northern University
I clearly recall September 11, 2001. As in New York, it was a beautiful day in Ohio. I was teaching my Sports Marketing class and happened to step out in the hallway. Someone mentioned the first tower being hit and that it was being covered live on the Today Show. I went back in the classroom and turned on the TV. My class watched the events unfold. Hardly anyone said a word. Not knowing what was soon to occur, students left the class at the normal ending time and I went to my office.
My secretary and a few coaches stepped in to watch and, to our horror, we saw the second tower hit. We immediately concluded what everyone else knew as well. The United States was under attack. I couldn't help but make a modern-day comparison to Pearl Harbor. No one could accomplish much that terrible day. We could not pull ourselves away from the television. I pray that I never experience anything like this again.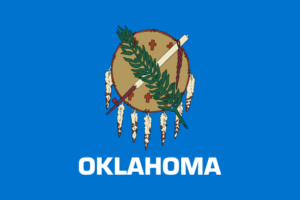 Oklahoma
Jim Abbott, Athletic Director, Oklahoma City University
I wasn't working in college athletics on September 11, 2001.  At the time I was working for Trans-Lux selling scoreboards and video displays…and travelling extensively.  That morning I dropped my kids off for school and stopped at a local café to get a cup of coffee.  Everyone inside the café was glued to the TV and trying to make sense of how someone could 'accidentally fly a plane into a building.'  We soon realized that it was no accident and tried to come to grips with what was really going on.  Like many, the next few days were spent glued to the television.
New York is approximately 1500 miles from Oklahoma City and the 'big city' couldn't be much different than our humble state.  Despite the distance and the differences, Oklahoma Cityans immediately related to 9/11 due to our own experiences dealing with the tragic events of the bombing of the Murrah Federal Building six years earlier.  The initial response of sadness and disbelief quickly turned to 'how can we help?'  I should say that the desire to help in some way was fueled by our memory of people from around the country (including New York City) going out of their way to help us in our time of need.  We immediately began efforts to raise funds and supplies for victims and rescue efforts just as others had done for us.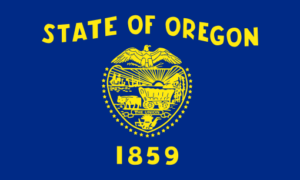 Oregon
Matt Sayre, Director of Athletics, Southern Oregon University
In the summer of 2017, I stood at ground zero in Hiroshima Japan with a team of high school football players, parents and coaches. The team was in Japan to compete against the Japanese high school all-stars. We stood at the Hiroshima Peace Memorial where "little boy" detonated six hundred feet above in 1945.  The image of death and devastation parlayed by our interpreters—and pictures in the museum afterward—had a chilling effect.  The September 11, 2001 tragedy was in the back of my mind.  In my lifetime, it is the only comparison I have for that degree of horror. My feelings of sadness and loss for that day also coalesced around football.
In 2001 I was the offensive coordinator for Southern Oregon. Linfield was our opponent on September 15.  September 11 was a Tuesday. We didn't practice that day or the next as we all absorbed the news and emotions.  On game day, the warm-ups were quiet for both teams, the crowd subdued.  The game was unmemorable; I can't even tell you who won. The competitive fire for both teams was non-existent.  It appeared the boys on the field felt a kinship transcending a mere game.  It just didn't seem important.
The national anthem, however, did.  It was an emotional outpouring. The players were in tears, the fans sang in choked voices.  The moment hung there, no one sure a football game was what should happen next.  After the game, the national anthem played again.
Football is, ultimately, just a game. The significance of war and tragedy can make football seem trivial.  But in Hiroshima 72 years after the atom bomb, and in Ashland, Oregon four days after our national tragedy, football provided an opportunity to comprehend that significance.  Young men stood together, stared at the sky and realized what nuclear war might really mean.  They stood together and stared at a flag on a scoreboard and thought of the victims three thousand miles away.  They are both moments of incalculable value, and they both exist because of a game of football.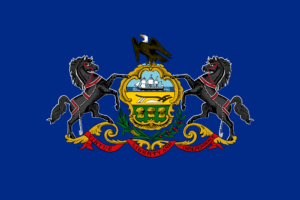 Pennsylvania
Jo Greenawalt, Associate Athletic Director/SWA,
East Stroudsburg University
I have been at ESU for over 20 years, and September 11, 2001 is a day I remember well.
One of my major responsibilities is to work with student-athletes on academic matters.  On that infamous day, I was walking into the Learning Center to discuss tutorial services available to our athletes.  I remember very clearly walking into the building and seeing a crowd gathered in the lobby huddled around a wall-mounted TV.  I asked what was happening and was told a plane hit one of the World Trade Center towers.  I looked at the TV and saw what I thought was a replay of the event, but to my surprise I was seeing the second plane hitting the other Tower.  The emotion in the room ranged from shock to cries of disbelief.  Confusion and chaos reigned.  Most of us were having problems processing what we just observed.
ESU is located about 1-1/2 hours from NYC.  The proximity of our campus to NYC created even more fear among campus members, particularly for many our students whose parents or family members make the daily commute to work in NYC.   Later that morning campus leadership informed all campus constituents that the university was closing; however, they encouraged faculty and staff to stay and meet with students and offer support.  Many faculty and staff remained for hours listening and comforting students.
Unfortunately, our athletic family lost one of own in the Twin Tower incident.  Martin Wortley was a '95 alum and former football player.  A memorial was established on campus in his honor.   Not long after that fateful day, Coach Douds took his football team to Shanksville, PA so that the team could honor and remember the others who had fallen on September 11th.
In addition to the sorrow of that day, the other thing that stands out in my mind was the darkness and quiet of the night sky.  I live in what is considered a flight path to Newark, NJ.  That night and for nights thereafter the sky was void of planes.  There was a strange eeriness that could be felt.  Even more disturbing was eventually seeing the light of a plane and wondering if it should be there.  To this day when I see a plane at night, I remember that feeling.
I doubt it will ever go away.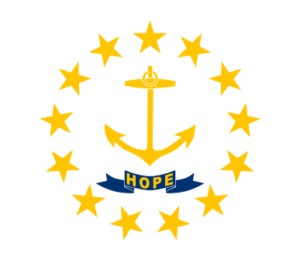 Rhode Island
Jason Sullivan, Associate Athletics Director, Bryant University
 The date of September 11, 2001 still seems like yesterday.  I was on the West Coast, just in my fourth year as a young Sports Information Director at Cal Poly.  I vividly remember arriving to work early preparing for an upcoming home football game that was scheduled to take place later in the week. I was completely unaware of the events that were unfolding some 3,000 miles away. That is, until my athletic director stopped by my office.  I was the only one in the gym with a television at the time, an old portable black & white with rabbit ears.  He didn't say a thing, simply walking past my desk, turning on the tv just as the second tower in New York was struck.  Soon my office was filled with coaches and staff, all standing silent and in shock.
We ended up cancelling that Saturday's game and it was the right thing to do.  Sports took a back seat as the nation mourned. Our next scheduled game was a trip to Montana State that required the team and staff to fly. Air travel was never going to be the same, and to say that there were a few nerves as we boarded the plane would certainly be an understatement.  But with the comforting voice of the captain and crew coupled with the return of the football season, the healing process was underway.
A few years later, I returned to the East Coast, arriving at Bryant University and learning immediately about the school's personal connection to September 11.  A recent graduate of the school, Shawn M. Nassaney, a standout member of the cross-country team was on United flight 175, on his way to Hawaii with his girlfriend, Lynn Goodchild, also a Bryant alum.  In their honor, an annual cross-country race is held each September at Bryant, and to this day, the race is one of the most important events held on campus.
South Carolina
Danielle Dillahey, Assistant Athletic Director, The Citadel
 The shift change of classes at Ohio Northern University was taking place on September 11, 2001 when I first heard that an airplane had hit a building in New York. I was a senior in college finishing up work on my computer before heading to one of my major classes in the Sport Marketing program when one of my classmates entered the room and said that an airplane had crashed into a building. "What an idiot" I said to my professor – my young adult mind and our world was simply not experienced enough to even link that it could be an intended act. I went onto my next class as I usually did, nothing was out of the ordinary just yet. When I walked into my next class everyone was silent and staring at the TV in the corner of the room. I asked my roommate, who happened to be in the class along with me, what was going on. She simply pointed to the TV that was tuned into the live feed that everyone in the world was watching. In the next few moments my classmates and I would all watch the first tower come down together.
As my career in sports evolved since the 9/11 attack, I have learned that story telling of the organization or school's culture and history is an essential part of the fan experience. It is what binds the alumni, teams, faculty, staff, and fans together as a community – regardless the outcome of the game. Now, as the producer of Citadel Football in game and fan experience, my role is being in tune to the school's past, present, and future.
On September 13, 2013, The Citadel received a fragment of a floor beam from the wreckage of the Twin Towers of the World Trade Center. Housed in an academic building, this piece serves as a reminder on campus of those who lost their lives because of the attacks on the World Trade Center in New York City, the Pentagon in Arlington, Virginia, and United Airlines Flight 93 near Shanksville, Pennsylvania.
Since that artifact was presented to the school, we created a 9/11 video to show at the home football game closest to the commemoration date. Nearly every person at the event has a different experience with the 9/11 attacks, and most of our students' experience is none at all. The video shows the passing of the piece from several members of the New York Fire Department to Citadel cadets.  From the hands of firefighters who were a part of that day to the hands of cadets who were directly affected by the attacks, this shows a moment to take pause and reflection.
From one college campus to another, I consider it a privilege to incorporate this into our games and continue to tell the story of our nation and school's history.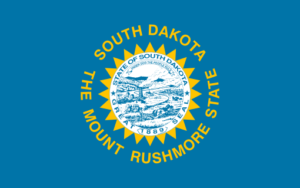 South Dakota
Dave Williams, Deputy Athletic Director, University of South Dakota
 I pulled into the parking lot of the DeSimone Gymnasium on the campus of University of Wisconsin-Parkside just before 8 am, after dropping off my 2 young kids at daycare, when a special announcement came over 95.1 WIIL Rock; an American Airlines flight had crashed into the World Trade Center. My initial thoughts were an attempt to make sense of what I had heard. As I headed up the stairs to my office, it was obvious others had heard, as well.
UW-Parkside didn't have many televisions in the athletic offices at the time, but the one we had in the hallway started to develop a crowd. First a few, then more, then everyone. Very quickly, the athletic staff began to understand the magnitude of what we were watching. Sports Information Director, Steve Kratochvil, suggested we go to the Student Union because that's where the big screen television was located. We weren't prepared for what we saw; students, most in tears, as they watched the South Tower collapse. Honestly, most of the rest of the day is a blur. What I remember most is the leadership of UW-Parkside Chancellor, Dr. Jack Keating, who was a world renown expert on disaster management. His communication and sense of calmness and direction was a leadership lesson I will never forget.
The athletic department postponed all games from that Tuesday until Friday. The first athletic contest UW-P played was that Friday, a women's and men's doubleheader soccer game against Quincy University. As the flag waved at half-mast and the crowd stood through a moment of silence, I could not hold back the emotion as I looked at our head soccer coach, Rick Kilps, and his players. We had student-athletes from different countries, religions, and races on the two teams, yet all were clearly bonded together as one against the horrific attack.
At times during the game, it felt as if we were doing something wrong by playing the game. By the end, it was good to have some normalcy back in the lives of the students and staff. The two wins by Ranger soccer that day was great, but the true importance was the healing process that began and the unity shown by both teams.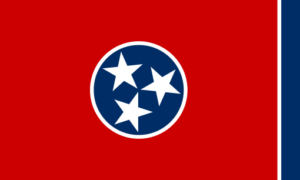 Tennessee
Matt Pope, Associate Athletic Director for Development, Tennessee Tech University
It was a warm and sunny Tuesday morning in the Roundhouse at the University of Tennessee at Chattanooga (UTC).  Our athletics senior staff met at 9:00am as we did every Tuesday morning.  We adjourned to hear an administrative assistant say that an airplane had crashed in New York. Then our head women's basketball coach and his assistant coaches darted into my office to turn on my 13-inch black and white television I had on a file cabinet.  We watched silently as one of the twin towers burned and then watched the second plane crash into the other tower. I was further jolted to hear that folks on campus were rushing to pick up their children from school in fear that other attacks might occur.  My wife was helping at a preschool in our three-year-old son's class. My daughter, who was five years old, was in kindergarten, not far away from them.  With two more airplanes crashing into the Pentagon and that Pennsylvania field, we did not know if, when or where another attack might occur.
Chattanooga Federal offices and the airport shut down; people were gathering at churches for prayer and lines were forming to donate blood.
As with most other colleges, UTC announced that many activities were postponed or cancelled; including our football home opener.  Saturday, September 15 and the days leading up to Saturday were strange, with little or no activities or intercollegiate athletics of any kind occurring. Although it was a chaotic and confusing time, the people of Chattanooga came together. A local attraction, a beautify vista called Rock City Gardens, offered UTC employees free admission that weekend and many people took advantage of the opportunity to come together, to reflect, and to share in the love and in the grief.
While the images of September 11 were still pressed into the minds of those in Chattanooga, we all stood high above the city, surrounded by the gardens, and used the panoramic view to stare out at seven U.S. states on a clear and bright Saturday afternoon.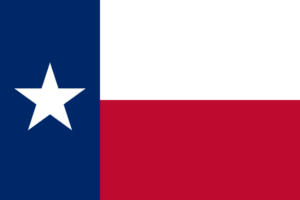 Texas
Chris Plonsky, Women's AD & Executive Sr. Associate AD, University of Texas
I was a seven-year employee of the original BIG EAST Conference between 1986-93. New York was my home for a short time and it was home to several of our most visible business partners and alumni/friends of our member institutions. NYC and The BIG EAST are never very far from my mind.
On 9/11, coming out of the shower at home in Austin, I glanced at a TV morning news show and heard an anchor describing one tower as already burning. He already was casting a sense of puzzling skepticism that such an accident could occur in such a high-profile area of the city.
By the time I arrived at work, listening to news radio on the way in, both towers were burning. TVs were on in every Texas Athletics office. When the South tower began to crumble and descend to dust, it was overwhelming, to the point of weak knees. I remember leaning back against a desk and murmuring that that thousands…. THOUSANDS of workers could be in that building.
That was an instantaneous realization, along with an accompanying sickness to my stomach and chest, that all of this was purposely, tragically, constructed.
We were facing an open Saturday in football Sept. 15 (that ensuing weekend), but our staff immediately engaged in discussions to check with fellow employees and our students to see how they might be impacted and how we could assist them. We had several coaches recruiting in eastern cities that day when all airline flights were grounded. They soon communicated to us that they could only return home by ground transportation. Thus, began days of constant prayer, sobering tv viewing, messaging as appropriate, as so many other tragic events unfolded.
We saw during a live update a newsman's startled reaction at the sound of the Pentagon exploding from yet another crash. Later that day, a close friend whose daughter worked in the White House later described how terrified Washington, DC employees were told to run – just run – from our nation's capital's most prominent government buildings. I can't imagine the emotions her family and so many others were going through until they connected voice to voice with their loved ones.
The 40 passengers of United 93 took control of their ill-fated plan and thwarted further terrorism. The crash site in Shanksville, Pa. is 45 miles southeast of my hometown of Greensburg, Pa.
We were heartened soon by our president's message and the response of U.S. citizens. Volunteers from the Lone Star state and the 49 others galvanized to provide on the ground support and medical services.
The staunch reinforcement of patriotic attitude and spirit buoyed us all in the months and years ahead.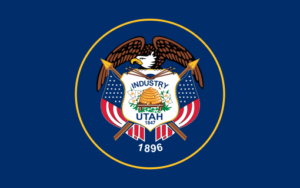 Utah
Amy Crosbie, Associate Athletic Director for Development/SWA, Weber State University
Taking time to reflect on where I was and how I heard the news of the September 11 attacks has brought back a flood of emotions.
I was twenty-two years old, married and attending my last year at Utah State University (USU). I had played volleyball at USU from 1997-2000 and my husband had one year of eligibility left as a football player at USU. He and I both had an early class and chose to take two cars to the location where we would catch the bus (he had football practice later that day). The first news reached me via the radio in my car. I was alone and was certain I had heard the radio announcer incorrectly so I called Jeff who was driving directly behind me. He had heard the same thing. We parked right next to each other and got out of our cars with puzzled looks, clearly overwhelmed. We caught the bus and the radio again confirmed our worse fears. There were about 15 of us on the bus and it was silent. We were all stunned.
I saw my first images of the horror as we entered the student center building and every TV that lined the hallway that usually carries messages of events for the week was showing images of the World Trade Center on fire.
Since that day my life seems divided into two parts, before 9/11 and after 9/11. That day is forever etched in my mind. Students huddled around the TV's on campus glued to the images, I saw the second plane hit live and again it seemed incomprehensible and that was when I felt like everything and everyone was moving in slow motion. I don't know how or why but I ended up attending both my classes that day. My class sizes were small and full of students that I had known for nearly a year as we were all in the same major and emphasis. My two professors choose to simply let us huddle up and talk. We were nearly 2,200 miles from the attack but felt vulnerable to the destruction and the unspeakable evil that was a part of this event. I remember feeling pain and anguish watching fellow American's suffer.
The lives of 3,000 ended that day in a sickening way but I remember feeling the American spirit strengthen as the nation watched and assisted the victims of 9.11 pick themselves up, dust themselves off, and raise the American flag as a symbol that we were all going to heal together.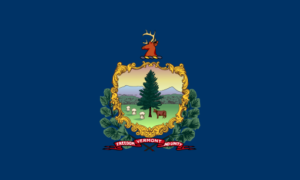 Vermont
Krista Balogh, Associate Athletic Director, University of Vermont
 My senior year at the University of Vermont. . . a year filled with memories of studies, friends, swimming events, end of college experiences, and tragedy.
Tuesday, September 11, 2001, was a clear, blue day the kind of day you want to breathe in and enjoy. I went to an early swim practice, came home, and flipped on the TV to listen to the news as I got ready for Geology 101.  A reporter's voice floated into my bedroom . . . a plane crashed into the north tower of the World Trade Center in New York City. I ran to the TV stunned, unbelieving, and horrified.
My first instinct was to call my Dad. Although his office was in New Jersey, he occasionally traveled into the city for meetings or to visit job sites. I wanted to make sure he was safe, but I couldn't get a connection. I turned off the TV, ran up the hill to campus, and to class. Everyone was buzzing about a second plane that had hit the south tower. People were frantic, trying unsuccessfully to reach loved ones – the airwaves were paralyzed which added to the confusion and desperation.
I sat there trying to make sense of what was happening – it was surreal like a movie. Questions that circled my thoughts also filled the campus: Why? Who? An act of terror? There was no answer. I grew up in Monmouth County, New Jersey where so many people commuted into the city. . . were family, friends, neighbors safe?
Soon the media reported the strike on the Pentagon and the crash of Flight 93 in Pennsylvania – more devastation, more disbelief, more questions. That day brought UVM students together. It didn't matter what your political views were; it didn't matter if you were strangers; it didn't matter if you were teammates. Strangers, friends, classmates, coaches, teammates, and professors were there for support through conversation, lending an ear, or giving a hug.  It was a time that I felt helpless. I was thankful that I didn't lose a loved one, but I had friends who did. I wanted to make it better for them, but all I could do was listen and quietly let them know I was there. The American flag flew in a myriad of places and there seemed to be a stronger display of patriotic pride.
We are approaching September 11, 2017, and unfortunately acts of terrorism still plague the world. Perhaps some have put that day behind them. I don't see as many American flags waving, the national anthem is protested, and strangers and neighbors are not always supported in a time of need.  It is hard to understand the hate in this wonderful world. Reflecting on that day, I realized that I lost some innocence or maybe I was just naive. The September 11th tragedy opened my eyes to terrorism and sadly to the realization that it continues. I am a mother now of two little boys, and I know that it will be a challenge to explain the events of September 11th and terrorism to them. What I will do is impress on them how fortunate we are to live in this country and how very precious every day is.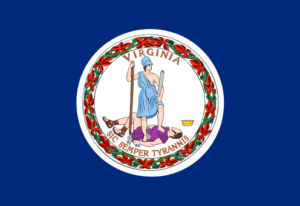 Virginia
Whit Babcock, Director of Athletics, Virginia Tech
I can remember September 11th, 2001 vividly.  It obviously changed the world instantly and is one of those rare moments in history where you remember exactly where you were and what you were doing at the time.
I was working at Auburn University.  Our Development office phones were ringing a lot that day, it was football season and we were set to play at LSU that Saturday.  A co-worker walked into my office and said, "turn the television on, a small plane crashed into the World Trade Center".   Initial reports were just that, that it was an accident. As the staff gathered around the TV to watch, within a few minutes, all the office phones went silent.  I'll never forget that.  Silence.  The world stopped and, in an instant, a football game wasn't so important.
I remember seeing the second plane hit the tower while watching live TV. I couldn't comprehend it.  When the first tower crumbled to the ground it seemed like a movie.  I couldn't believe it.
Later that day, when I finally started home, I remember wanting to see my wife and young son.   We watched TV like the rest of the nation until the wee hours. I recall watching TV with my son, Drew, who was about to turn one. I kept thinking, he doesn't know what's happening today, thank goodness, but history changed today, the world he would be growing up in would be drastically different from that day forward.
 It took the SEC a couple of days to cancel the games for that weekend.  Everything stopped, and should have.  The Auburn vs. LSU game could certainly wait.  A time for mourning.
We played at Syracuse the following weekend. Going to the State of New York obviously had special meaning that Saturday and I will never forget the pre-game tributes and overwhelming sense of patriotism and the Spirit of our Country.  Time would now be measured as "pre 9/11" and "post 9/11".
The tragic events of 9/11 would never be forgotten…it wouldn't define us as a country, however, the way we responded to it would define us as a country!  It's hard to believe it's been 16 years.  My son, now the oldest of three children has his driver's license now.  It's the only world he's ever known.  A good reminder to hug him when I get home today.  Life can change in an instant.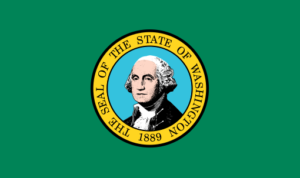 Washington
Steve Brummel, Associate Athletics Director, Western Washington University
When the events of 9/11 took place, I was watching the news while getting ready for work (I am three hours behind New York). The Seattle ABC affiliate interrupted programming with the breaking news.  I remember seeing the live footage of the North Tower in flames and the news commentary stating that a plane had hit the tower but no details.  And then I saw live footage of the second plane hitting the South Tower.  Like others, I was shocked and had a sinking feeling in my stomach that this was no accident.
That week was a big week for our Athletics Department as on Thursday we had our annual dinner & auction to start the year as well as our football home opener on Saturday.  We had many calls from people planning on attending the auction asking if we were going to cancel the event.
We did not cancel and although the mood in the room understandably subdued, people were very generous with donations, the bidding on items was strong and many commented on how continuing with the event and not letting the tragic circumstances dictate our lives was exactly what we needed.  At Saturday's football game, we had our singer perform "America the Beautiful" prior to the national anthem.  As our singer sang the lyrics, I remember looking up into the stands and everyone was singing along and there was not a dry eye in the house.  The resilience of our community and the patriotism was so evident.
Washington, DC
Jeff Ligney, Commissioner, Capital Athletic Conference
In 2001, I worked with the Great Lakes Intercollegiate Athletic Conference. On the morning of September 11, I had a meeting out of the office.  It's when I returned around 10 am that I started to hear the stories about a plane crashing into one of the towers in NYC.  I scanned the internet for more information. After a few minutes, for some reason, I left and went home.
I watched TV for the rest of the day, by myself, glued to the television.  It was one of the most surreal events of my life.
What I remember most from those events was the following Saturday.  The leadership of the GLIAC had decided to leave the decision to play contests, specifically football games, to the individual member institutions.  Some institutions decided not to compete, but others felt that getting back to our way of life was important as well.
I attended a college football game on that Saturday, September 15 between two GLIAC teams as Saginaw Valley State University hosted Ferris State University.  I have never been so moved by the playing of our national anthem as I was that day.  There was barely a dry eye in the crowd of over 5,000 people in the stands that day.  The decision to play was met with both cheers and criticism.  But after a long moment of silence to remember those who lost their lives on Sept. 11, the Anthem, and eventually the opening kick-off, those of us in the crowd returned to normal life, even if just for a short while.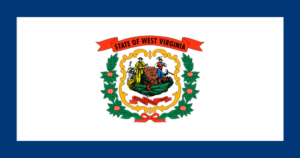 West Virginia
Bren Stevens, Director of Athletics, University of Charleston
 In 2001, I was serving in the role as the head coach for our women's volleyball program her at Charleston, and I served as the assistant athletic director as well as a professor within the school of business.
On the morning of Sept. 11th, I was wrapping up an individual workout session with four of my players when the first plane flew into one of the towers.  As I stopped into the athletic office following practice our administrative assistant told me that we needed to turn on the small television set in the office and watch the national news. As Peter Jennings and others came on the air it was quickly evident that everyone was watching something that was new to the country, and that was terrorist activities on US soil.  Other staff members from the department quickly gathered into this small office space, and the room was eerily silent. Everyone was in a state of shock and my mind quickly went to the place that we needed to immediately reach out to our own athletes as swiftly as possible to let them know that they were safe.
As the days went on and we learned of multiple planned attacks across the country it was difficult to make sense of what had just happened. Our university had quite a few students at that time that resided in New York, Pennsylvania, and the Washington DC, area. The President of our university quickly sent out emails of support and later held meetings throughout campus to discuss what had transpired, and his plan for moving us forward.
However, in the following days there were still concerns about additional attacks and the people of West Virginia wondered would the terrorists attempt to fly planes into the many chemical plants that surround Charleston.  At that time, there were several major chemical plants (Union Carbide, Dupont, FMC, Bayer Inc.) located on the banks of the Kanawha River and close to our Capitol building.  As I visited with individuals from our local community it was apparent that they were clearly frightened and wondering how best to protect their families and loved ones.
As more time passed campus life went pretty much back to normal, but there did appear to be more of a willingness for people to work together, and to recognize that everyone deserves to be treated with dignity and respect. It was my hope at that time that this feeling of "togetherness" would last for years to come.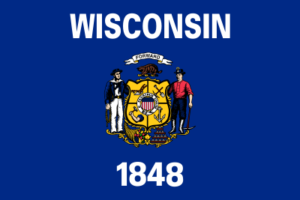 Wisconsin
Kevin Kluender, Assistant Athletic Director, University of Wisconsin
As I was preparing to go to work on September 11, 2001, I heard a radio report that a plane had crashed in New York City. I wasn't listening closely, but I remember the reporter had a tone and casualness to the voice that didn't overly alarm me. I left my house that day frankly like any other morning.
When I arrived at work a few minutes later, I quickly understood the gravity of the situation. My boss had the TV coverage on in his office. It was there that I saw the first images of what was happening. I sat down with him and watched the events unfold. I honestly don't remember how long I was in there, but I know we were hanging on every word and image trying to figure out what was going on.
Our home football game scheduled for that following Saturday against Western Kentucky was, of course, postponed. Our first game after 9/11 was a road game at Penn State on September 22. I recall very little about the game itself. I do remember there was a certain level of alertness heading to a venue of 100,000+, but much more than that for the people that were there, a spirit of unity and happiness to be able come together for this event. You saw it in people's faces. You heard it in the earnest greetings Penn State and Wisconsin fans gave each other.
The first opportunity for our Badger community to come together was the rescheduled game against Western Kentucky on September 29. Two moments stood out to me from that event.
First, our band plays "God Bless America" as part of their pre-game show leading up to the national anthem. It has been part of their pre-game show for decades. On that day, that moment really struck me. Fans seemed much more at attention. The cheer at the end seemed louder and more passionate.
The second thing I remember from that day is both teams, en masse, shook hands at mid-field before the game. I thought it was a simple, but important gesture of togetherness that was a visual representation of what we needed to do as a nation to try to move forward.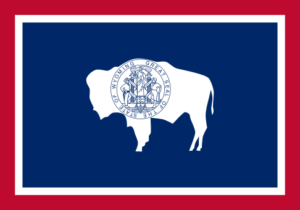 Wyoming
Kevin McKinney, Senior Associate Athletic, University of Wyoming
Like the rest of the country, Wyoming, and its university, were trying to deal with the shock of the 9/11 tragedy and the unspeakable horrors we watched unfold.  Little did we know that more tragedy would touch us here at home. In my 47 years at the University of Wyoming, one day in the Fall of 2001 would be the worst I've ever experienced.
I was the Sports Information Director at the time.  Our athletics director, Lee Moon, called me on that Sunday morning and said something terrible had happened late the night before.  Eight Cowboy cross country student-athletes driving back from Fort Collins, CO, had been hit head-on by a drunk driver.  When I asked him how bad it was, his answer was the worst possible news.  All eight had been killed.  The emotion was overwhelming.  We were in shock to say the least. While dealing with that news, we had to think of their families, teammates, friends and coaches.  Beyond that we had to create a media plan knowing that the tragedy would grab national attention.  It was the most difficult situation I had ever faced in my years at Wyoming, and still is to this day.
I learned a long time ago that when tragedy strikes, call folks who had experienced something similar, and find out how they handled it, and what they learned from it.  I made a call to the SID at Oklahoma State University, Steve Buzzard.  He had experienced the tragedy of a plane crash that took the lives of student-athletes and staff members returning from a basketball trip.  Steve was understanding and amazingly helpful.  Of all the insight he gave me, however, his best piece of advice was to make sure that the university had just one spokesperson.  There would be a danger of coaches, teammates and family members all trying to make statements and pass along information.  Just make sure to direct all questions to one person, he told me. That person was Athletics Director Moon.  That made everyone's job much easier in dealing with media questions.
An evening vigil and a somber, but memorable, memorial service followed the next week.  As one could imagine, the memorial was extremely emotional with families and friends of the eight young men all in attendance.  It was a most difficult time, made even more emotional coming on the heels of 9/11.  None of us who were here will ever forget it.  A memorial to the eight student-athletes is located at the south end of our War Memorial Fieldhouse complex as a daily reminder of a dark time in the history of Wyoming athletics.
"An English Woman in New York: An Eyewitness Account"
Rachael Bickerton, Director of Trademark Licensing and Enforcement, Boise State University
Rachael's reflection is taken, in part, from her daily journal entry from that Tuesday in September. Rachael has witnessed three terrorist attacks – a hotel bomb blast in London, 9/11 and then the Boston Marathon bombing.  She feels this is enough for one lifetime.
It was a day with the bluest sky I'd ever seen.  Not a cloud in sight.  I bumped into a friend on the bus.  We gossiped about colleagues and complained about work.  Apart from the sky, it was an average autumnal Tuesday morning. When we got into the elevator of our building in Times Square the world was normal. By the time we got to the 44th floor, the first plane had hit. We watched in horror and disbelief as the second plane attacked. We couldn't believe it was deliberately aiming for the towers.  We couldn't move from the windows. Paralyzed. Watching the thousands of people running up the streets below us, running away from downtown. Running with no place to go except away.
"Were we next?" "Should we leave our building?" "Do we dare go down to the streets that are full of panic". Frozen with fear and not understanding. What was happening? As the news reports broke of other planes crashing, the panic and paralysis increased.  Nervous, frantic conversations and conjectures. When the towers collapsed, we watched with horror, the people below in the streets, like tiny ants, 44 floors below us, running up the avenues, being chased by rolling clouds of ash and smoke.  Like a surreal movie.  We were still afraid that our office tower would be hit next, but too scared to go out into the melee of people and panic below us in Times Square.
Eventually I left. My boss ordering me to go home.  My mum back at my apartment, packing to get on a plane that day back to England. Was she still at home? Had she seen the news? She had no phone. Why didn't I have my neighbor's phone number? Why hadn't I installed a land line? What was happening? Why?
The walk home was long, confused and sad. "Blood trucks" whizzing by, hopeful that there would be survivors who needed blood transfusions. Fire trucks, ambulances, police cars, sirens screaming, helicopters whirring overhead. Cacophonous noise in the eerie silence of Manhattan. Lines of people around the block offering to donate blood. Their blood not needed but we didn't know that then. Desperate to help.
Halfway home, I walked past the Lennon "Imagine" memorial in Central Park. The lyrics swirl around in my head. I collapse, sobbing. A kind stranger leads me to a church. A quiet space in the middle of Manhattan. A gentle hand is placed on my shoulder.  A pastor asks "What can I do to help."  I stare at him, not sure where I am or who he is or what to say.  I say nothing.  He moves on to the next person, gently murmuring "We are here to help you when you need us".
I eventually make it home. Mum is still there. Watching the BBC news. The same images on repeat. Flames. Planes. Falling bodies. My neighbor raps on the door and thrusts their new born baby in my arms. "Today you need to hold life. And hope", she tells me.  I hold the baby and felt his breath on my face.  My mother, in turn, held on to me, her baby, and held me so tight I could barely breathe. Her desperate need to shield me from the horror of the outside world.
16 years later, mum has passed. A friend who should have been in the towers at work but was luckily on vacation that day, has also since been lost to cancer.  Lives have been created.  Lives have been lost.  Terror attacks seem to increase in number and in scale.  Friendships were created that day which still remain.  Shared experiences, and anger at what we witnessed, united us.   Humanity was at its worst that day and at its best.
Trip Durham and 2D Consulting, LLC are indebted to those in college athletics who lent their stories to this piece. In addition, many thanks to Carol Highsmith for her photographs. She donates her work to the Library of Congress, license free. Also, thank you to Flaglane.com for use of the flag images and for their continued work in preserving the images and symbols of our great nation.